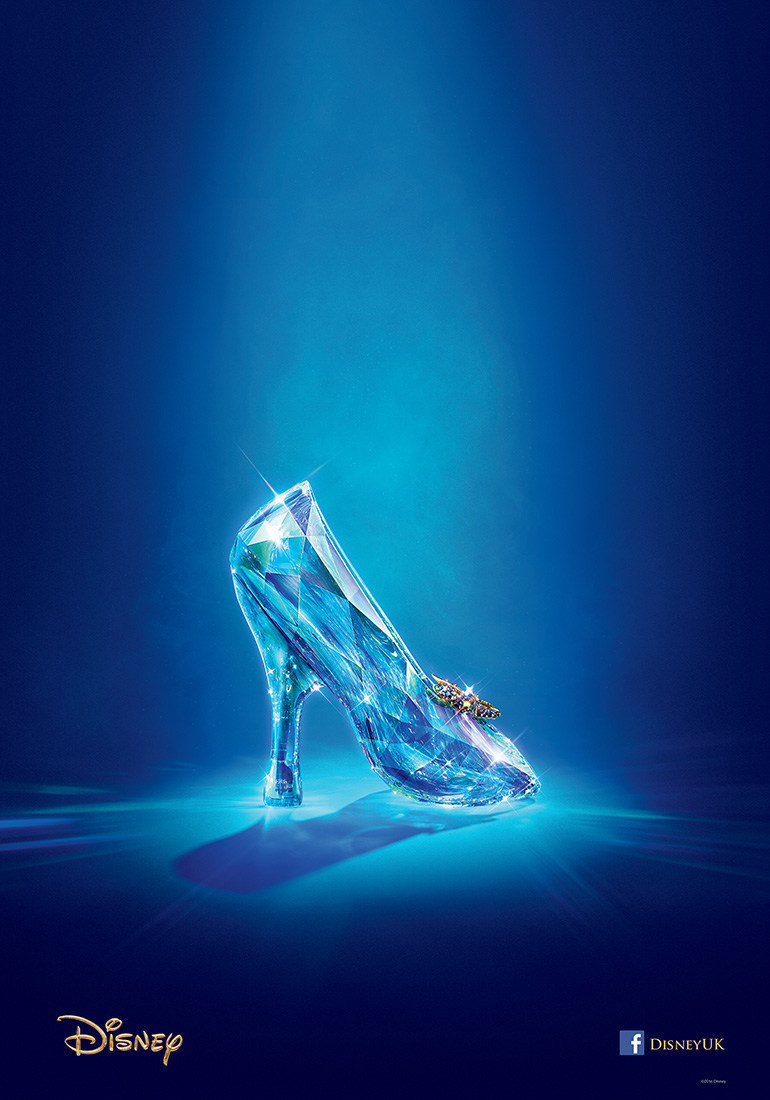 Swarovski has collaborated with the Academy Award® winning costume designer Sandy Powell to add some fairy tale sparkle to Disney's new enchanting live action film Cinderella. Directed by Kenneth Branagh and starring Lily James in the title role, Cinderella is due for release on March 13th, 2015.
The suite of shimmering Swarovski-embellished costumes included in the lavish production features Cinderella's iconic crystal slipper, which plays such a pivotal role in the classic fairy tale, as well as gowns, jewellery, accessories, hair, make-up, wigs and props.
Sandy Powell, a long time Swarovski collaborator, worked with technicians at the firm's headquarters in Austria to design and realize the unique crystal slippers given to Cinderella by her Fairy Godmother, played in the film by Helena Bonham Carter. A team of eight worked on the development and creation of the shoes, taking approximately 150 hours and working on six versions before the final model was decided on. The dazzling slippers are hewn from solid crystal with a 6 inch heel and their dimensions are a dainty 186x75x196mm, featuring 221 facets in a light-reflecting Crystal Blue Aurora Borealis coating.
In addition to the unique slippers, Swarovski also worked with Powell on scores of costumes, jewellery, accessories, hair, make-up, wigs and props. The crystal house provided over 1.7 million crystals, which were used to embellish costumes such as Cinderella's breathtaking blue ball gown, the Fairy Godmother's gown and magic wand, and the wicked stepmother's dress. Swarovski also opened its famous jewellery archives to Sandy Powell and her team, who used vintage pieces to lend added glamour to the ballroom scenes.
Branagh's Cinderella, is a live-action feature inspired by the classic fairy tale. It brings to life the timeless images from Disney's 1950 animated masterpiece as fully-realized characters in a visually-dazzling spectacle for a whole new generation.