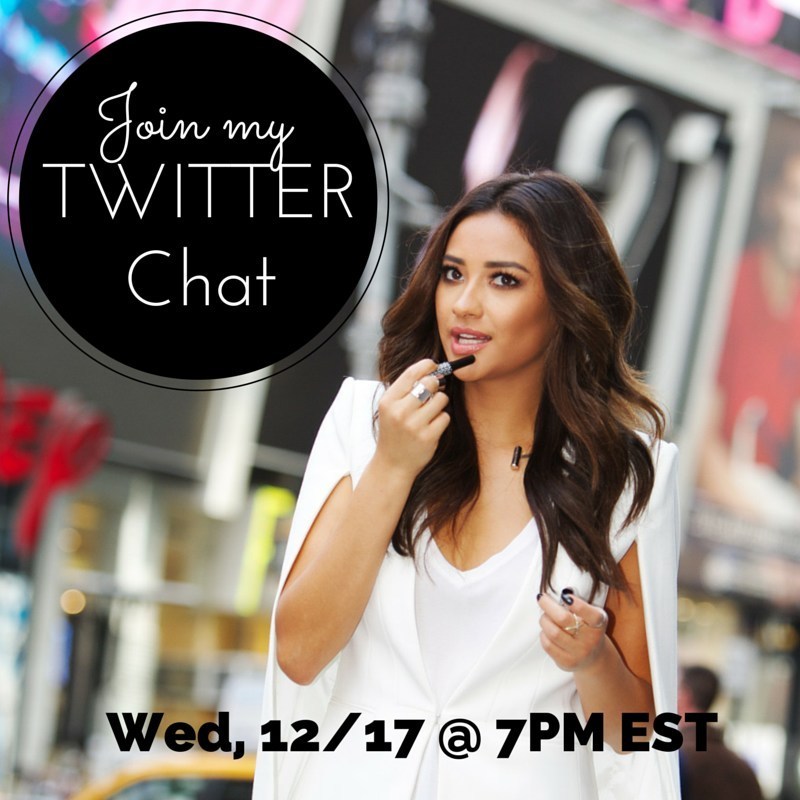 From office parties to gift exchanges with friends, holiday happy hours to New Year's Eve blowouts – figuring out what to wear for every event on your calendar at this time of year can cause more panic than holiday cheer.
To help make holiday fashion fun again, actress, lifestyle blogger and Carmex Moisture Plus® spokesperson Shay Mitchell shares her top five secrets to perfecting any party look this season. For even more of Shay and her advice on getting glammed for the holidays, fans are invited to attend a Twitter chat on Wednesday, Dec. 17 at 7 p.m. EST/4 p.m. PSTusing the hashtag #CarmexShayQnA.
Invest in a coat with personality. Keeping warm shouldn't mean hiding that cute party dress with drab winter wear. Make a splash before you've even reached the coat rack with a leather jacket or a bold (faux!) fur.
Pack a pretty clutch with all the essentials. I like to keep a simple, versatile black clutch stocked with the basics on hand so I don't forget to switch anything over from my daytime bag. Mine has gum, a mirror, extra ponytail holders and Carmex Moisture Plus® to keep my lips protected from the winter elements.
Choose fabrics, colors and cuts that reflect your personal style. If red and green aren't your thing, don't feel like you have to stick with the traditional holiday colors just because it's a holiday party. Have a neon pink blazer you've been dying to show off? Rock it! Wearing what makes you feel comfortable is the best way to look beautiful in your own skin.
Don't overdo accessories – let a few signature pieces pop. Keep your party accessories to a minimum and the ones you wear will stand out that much more. A glittery necklace paired with simple bracelets is a fool-proof combination; add pizzazz to your outfit with surprise accents like a fashion print Carmex Moisture Plus® lip balm!
Let your nails do the talking. Speaking of accents, a festive nail design spices up any look. Right now I'm loving mixing textures in my mani – like this Evergreen nail that pairs glitter and beading! Manicures are a little detail that put the finishing touches on your look and can be switched up as often as you change outfits.