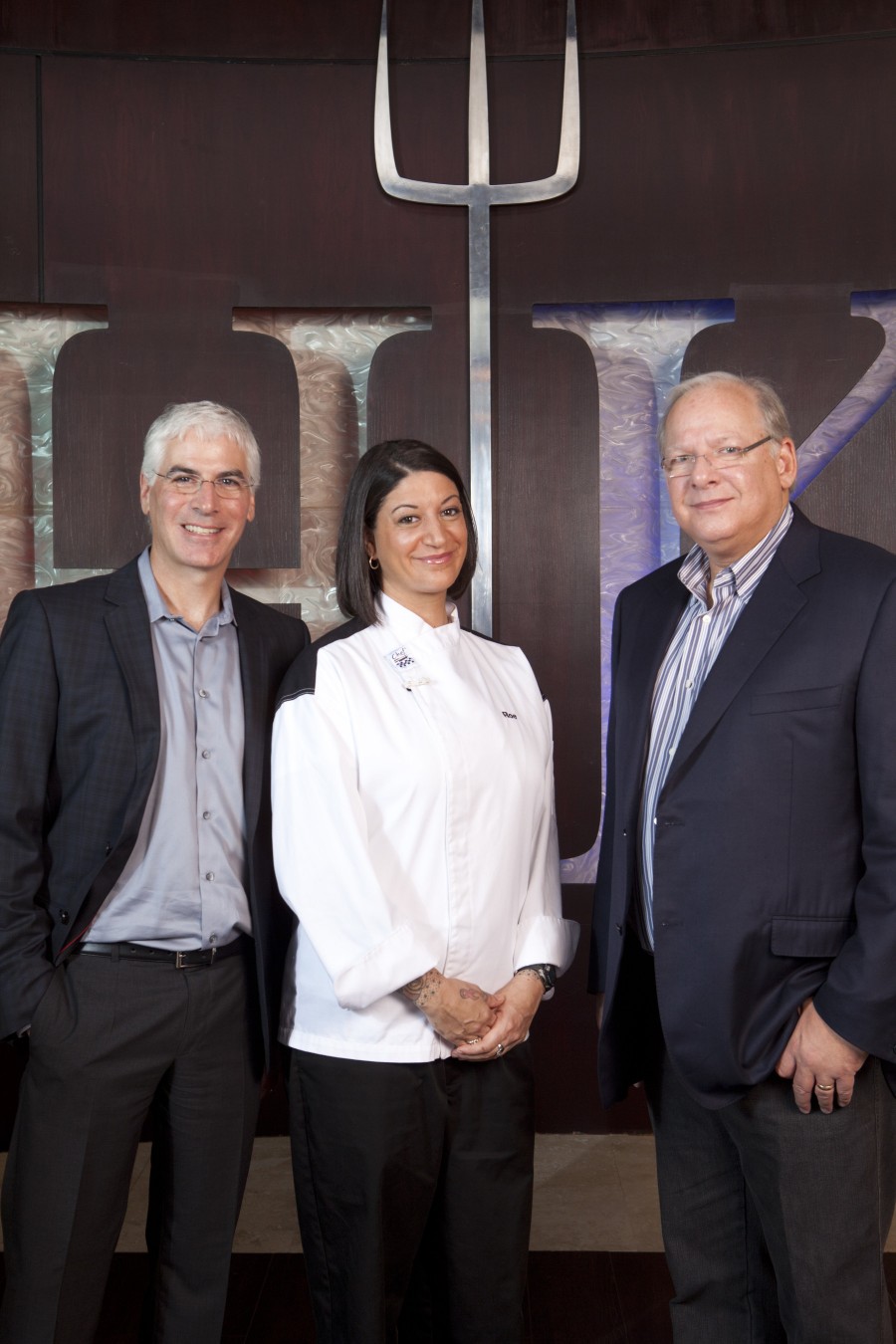 Omaha Steaks is calling on people all over the country to come up with the best steak recipe in America after sponsoring a steak challenge on the hit cooking competition series HELL'S KITCHEN on FOX.
In the episode, each chef was challenged to create a dish using one of four cuts (filet, ribeye, boneless strips and rib crown steak) of premium beef from Omaha Steaks, which were judged by award-winning Chef Gordon Ramsay and Omaha Steaks' fifth-generation family owners, Bruce Simon and Todd Simon.
Chef Roe DiLeo of Dallas, TX, prepared the winning recipe with a his-and-hers plate including an Omaha Steaks Grilled Ribeye and Petite Filet served alongside sauteed swish chard and fried potato wedges with manchego cheese and truffle oil.
As the challenge winner, DiLeo will serve as the Omaha Steaks company spokesperson, launching a sweepstakes to find the "Best Steak Recipe in America." Contestants can enter the contest by submitting their best steak recipe, beginning Dec. 10, 2014 at 8 p.m. CT through Dec. 31, 2014 at 11:59 p.m. CT, for a chance to win a trip for two to Paris Hotel in Las Vegas and other great prizes. To enter, and for full contest rules, visit www.OmahaSteaks.com/HellsKitchen.
Photo: Omaha Steaks fifth-generation family owners, Todd Simon and Bruce Simon, with Hell's Kitchen steak challenge winner Chef Roe DiLeo.