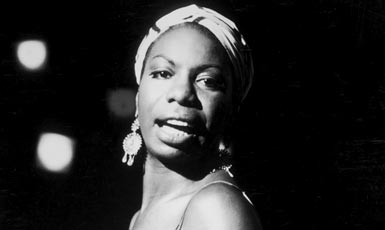 Netflix is producing What Happened, Miss Simone?, the new film from Academy AwardⓇ nominated filmmaker Liz Garbus (The Farm: Angola, USA and Bobby Fischer Against the World).  The film will premiere exclusively in all territories where Netflix is available in 2015.
"In What Happened, Miss Simone?, Liz Garbus paints a brave and provocative picture of Nina Simone – artist, civil rights activist and heroine – in a film that we've loved from day one and are proud to bring to our viewers around the world." said Lisa Nishimura, Netflix VP of Original Documentary Programming."
"I'm thrilled that Netflix has embraced the incredible story of Nina Simone and partnered with RadicalMedia on this film," said director Liz Garbus. "For each of her millions of fans, Nina feels like a treasured secret. With What Happened, Miss Simone?, I'm excited to help bring her passion, her music, and her story to the world."
Classically trained pianist, dive-bar chanteuse, black power icon and legendary recording artist, Nina Simone lived a life of brutal honesty, musical genius, and tortured melancholy. In this epic documentary, director Liz Garbus interweaves never-before-heard recordings and rare archival footage together with Nina's most memorable songs, to create an unforgettable portrait of one of the least understood, yet most beloved, artists of our time.
The film uses never-before-heard audio tapes, recorded over the course of three decades, of Nina telling her life story to various interviewers and would-be biographers.  From over 100 hours of these recordings, What Happened, Miss Simone? weaves together Nina's narrative, told largely in her own words. Rare concert footage and archival interviews, along with diaries, letters, interviews with Nina's daughter, Lisa Simone Kelly, friends and collaborators, along with other exclusive materials, make this the most authentic, personal, and unflinching telling of the extraordinary life of one of the 20th Century's greatest recording artists.