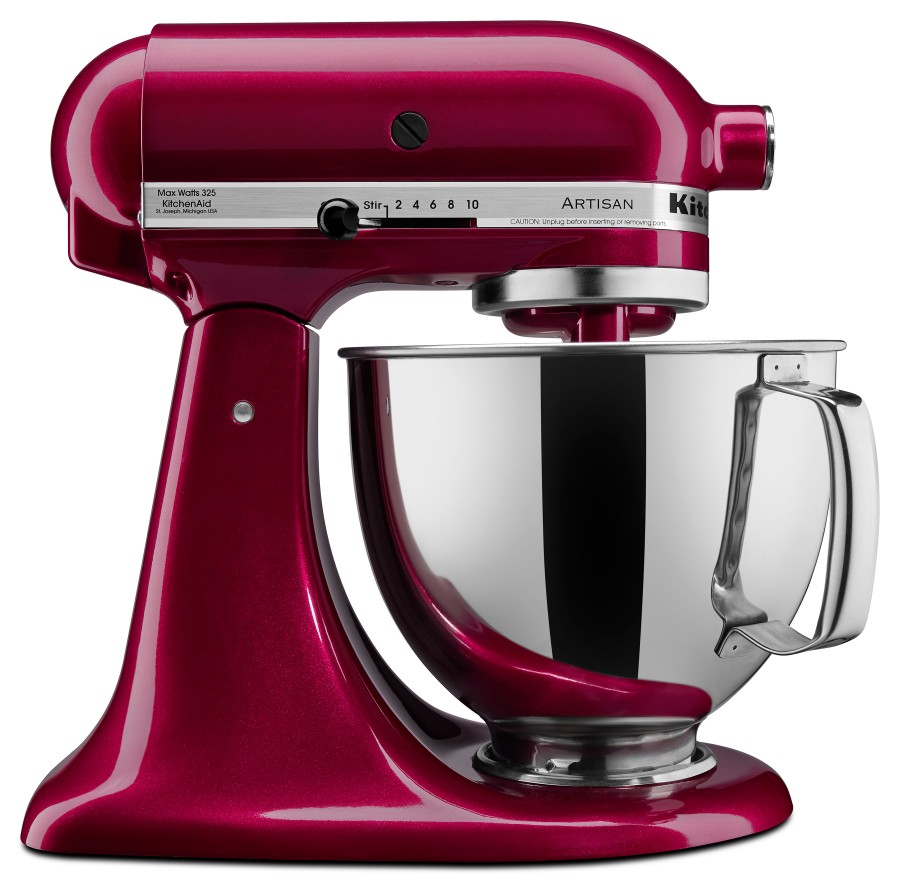 Perfect for the family member or friend who loves to bake and cook! With new juicer and food processor attachments, stylish ceramic bowls and three new colors, the KitchenAid® Stand Mixer offers new culinary possibilities and makes for a great gift this holiday season.
These new attachments mimic the performance and capabilities of the brand's countertop appliances, while taking up a fraction of the space.
The new juicer and sauce attachment features a 2-in-1 feed tube capable of accommodating a variety of fruits and vegetables. A stainless steel blade first pre-slices foods, and then processes them at a low speed. The attachment includes a low pulp, high pulp and sauce screen. Suggested retail price for the juicer and sauce attachment is $249.99.
The new food processor attachment for the stand mixer features the brand's exclusive ExactSlice™ System, which adjusts slice thickness using an external lever. A 2-in-1 wide mouth feed tube eliminates the need for extensive food prep beforehand. The base model comes with a reversible shredding, julienne and slicing discs, while the premium model includes a new commercial-style dicing kit. The base and premium food processor attachments are available for $179.99 and $249.99, respectively.
Further details at www.kitchenaid.com/stand-mixers.