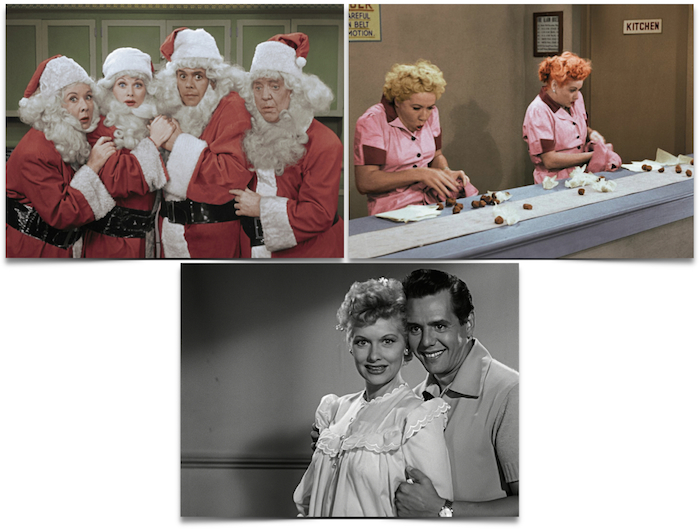 Start the holiday season with laughter when the I LOVE LUCY CHRISTMAS SPECIAL will be broadcast Sunday, Dec. 7 (8:00-9:00 PM, ET/PT) on the CBS Television Network.  
The two episodes featured in the special, the seldom-seen "Christmas Episode" and the newly colorized "Job Switching" (aka "Chocolate Factory"), are both colorized with a vintage look in a nod to the 1950s period in which the shows were filmed.  
Also, the special will contain never-before-broadcast footage from Lucy and Desi's "I Love Lucy" costume and makeup tests – filmed just days before the first Lucy episode went into production in 1951, the test footage provides a warm and wonderful glimpse of the two people who were about to make television history.  
The I LOVE LUCY CHRISTMAS SPECIAL stars Lucille Ball and Desi Arnaz as Lucy and Ricky Ricardo, and Vivian Vance and William Frawley as the Ricardos' friends and landlords, Fred and Ethel Mertz.