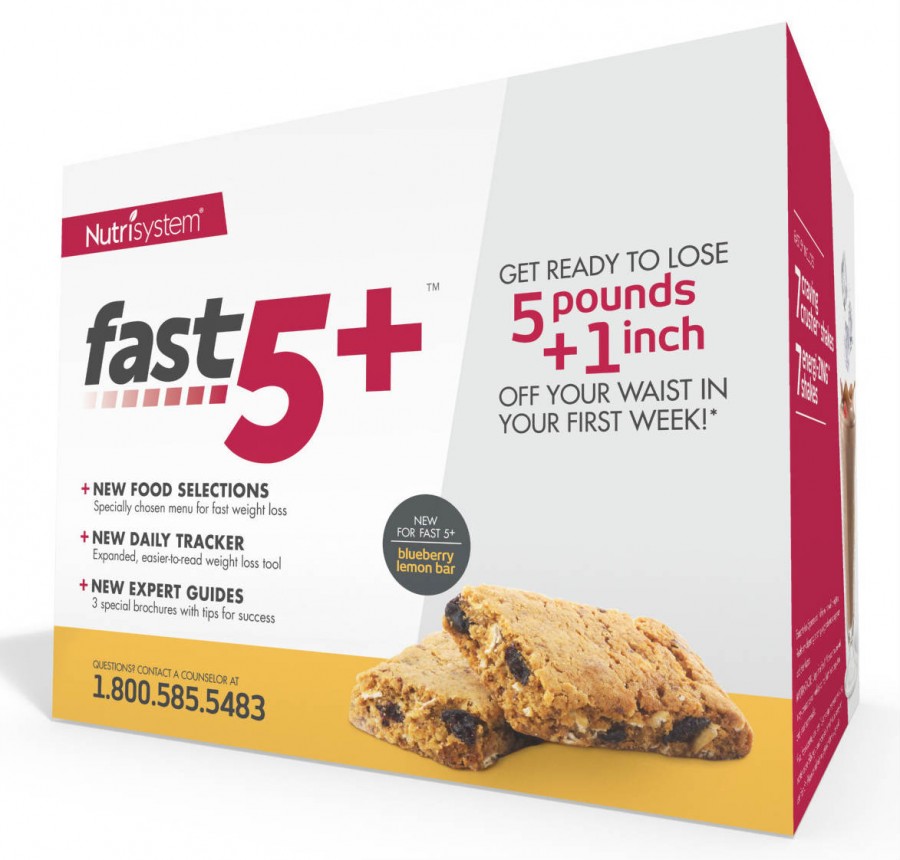 Nutrisystem, Inc. launched of Fast 5+. Fast 5+ is week one of the Nutrisystem My Way program designed to help customers lose five pounds PLUS one inch off their waist in their first week of dieting or their money back guaranteed. Scientific evidence suggests a key predictor of long-term weight loss success is early results, which Fast 5+ delivers.
Fast 5+ was designed to kick start weight loss by causing a five-pound weight loss PLUS one inch off the waist in the first week of dieting. It includes:
-One week of specially selected meals with new food selections for 2015
-One week of Energi-ZING™ shakes to rev metabolism and craving crusher™ shakes to curb afternoon cravings
-Expert guides including "6 Super Vegetables," "7 Tips for Overcoming Obstacles" and "21 Tips for Winning Weight Loss" designed to help customers stay on track.
Nutrisystem My Way is personalized to meet individual health goals and continues to be consistent with national guidelines for dietary intake meeting targets for fat, sodium, sugar, cholesterol and fiber as well as national guidelines for physical activity. Nutrisystem offers customers the most meal choices, including more than 100 foods that contain no artificial preservatives or artificial flavors. In the first quarter of 2015, Nutrisystem will announce the addition of nearly half a dozen more foods to its menu.
Also available this year is Nutricurb™, a dietary supplement, which delivers an ingredient that stimulates your body's natural appetite-regulating mechanisms to help keep hunger down. 
CONTINUED FOCUS ON RETAIL EXPANSION
Since April 2013, Nutrisystem kits have been available at Walmart in both the diet and diabetic section. The line has recently expanded beyond multi-day kits to now include bars, shakes and breakfast items for a total of 15 products. Nutrisystem has also committed to several other retail outlets for Diet Season 2015, including an "in and out" display in Sam's Club locations nationwide.
To learn more about Nutrisystem, its plans and menu items or to order now, please visit www.nutrisystem.com.