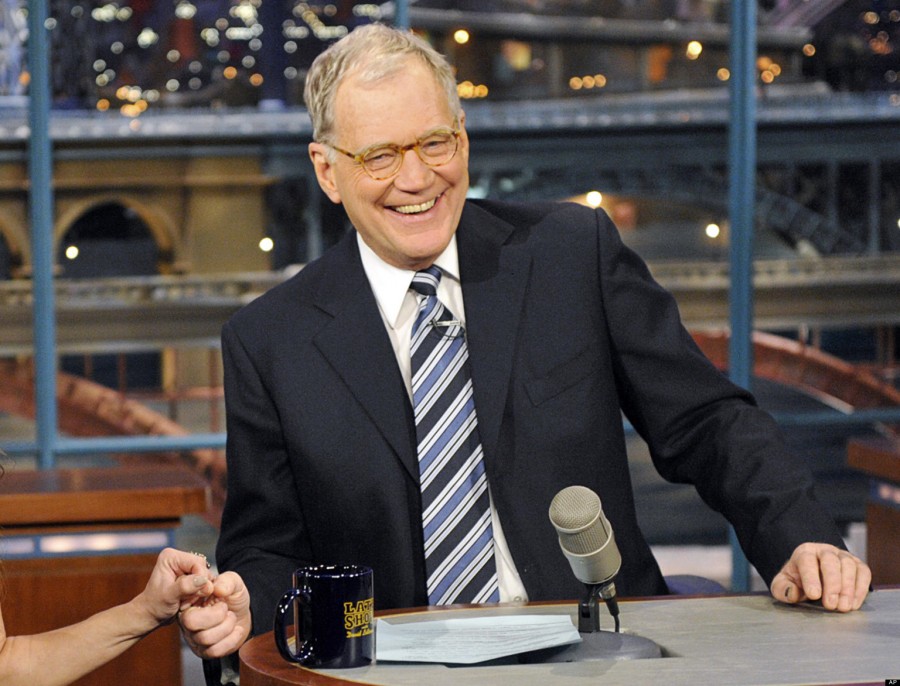 David Letterman will host his final broadcast of the LATE SHOW on Wednesday, May 20, 2015 (11:35 PM-12:37 AM, ET/PT) on the CBS Television Network, it was announced today by CBS and Worldwide Pants Incorporated, Letterman's production company.
"David Letterman has given to all of us a remarkable legacy of achievement and creative brilliance that will never be forgotten," said Leslie Moonves, President and CEO of the CBS Corporation. "It's going to be tough to say goodbye, but I know we will all cherish the shows leading up to Dave's final broadcast in May."
The longest-tenured late night talk show host at more than 32 years, Letterman, who has hosted CBS's LATE SHOW for 22 years, announced his retirement on the April 3 broadcast. Since its CBS premiere on August 30, 1993, Letterman's LATE SHOW has won nine Emmy Awards and a staggering 73 Emmy nominations. Letterman debuted on the late night scene Feb. 1, 1982 with the premiere of his groundbreaking "Late Night with David Letterman," which ran for 11 ½ years and was honored with five Emmy Awards. As of May 20, 2015, Letterman will have hosted 6,028 total episodes of both "Late Night" and the LATE SHOW.