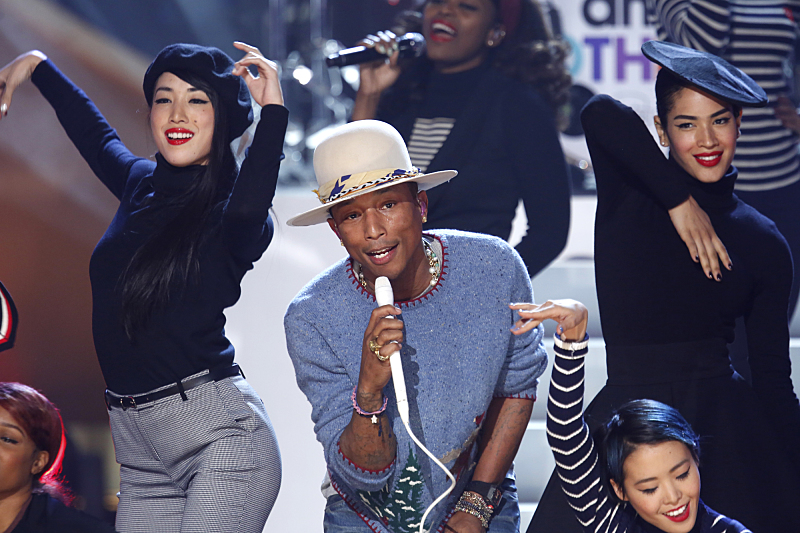 Singer/songwriter Sam Smith and hip-hop artist Big Sean, join Ariana Grande in a special performancefor A VERY GRAMMY® CHRISTMAS Friday, Dec. 5 (9:00-10:00 PM, ET/PT) on the CBS.
Two-time GRAMMY Award winner LL COOL J will host the special, which will include performances of holiday songs and current pop hits, as well as artists sharing their favorite holiday and GRAMMY memories. Previously announced performers include nine-time GRAMMY Award winner Mary J. Blige, three-time GRAMMY-winning group Maroon 5, three-time GRAMMY Award winner Tim McGraw, and seven-time GRAMMY Award winner Pharrell Williams.
In addition to performances, the nominations for Album of the Year for THE 57TH ANNUAL GRAMMY AWARDS® will be announced during A VERY GRAMMY CHRISTMAS. All other nominations will be revealed the morning of Dec. 5, starting at 8:30 AM, ET, with four categories broadcast live on CBS THIS MORNING. From 9:00 AM-2:00 PM, ET, various artists and celebrities will announce additional categories via videos posted to Twitter.
At 2:00 PM, ET, a list of nominations in 82 of 83 categories will be posted on CBS.com and GRAMMY.com, with a complete list of nominations and a final release posted at 10:00 PM, ET following the announcement of Album of the Year nominations on the one-hour special. The road to Music's Biggest Night® begins with A VERY GRAMMY CHRISTMAS and culminates with THE 57TH ANNUAL GRAMMY AWARDS, Sunday, Feb. 8, 2015 (8:00-11:30 PM, live ET/delayed PT) at STAPLES Center in Los Angeles.