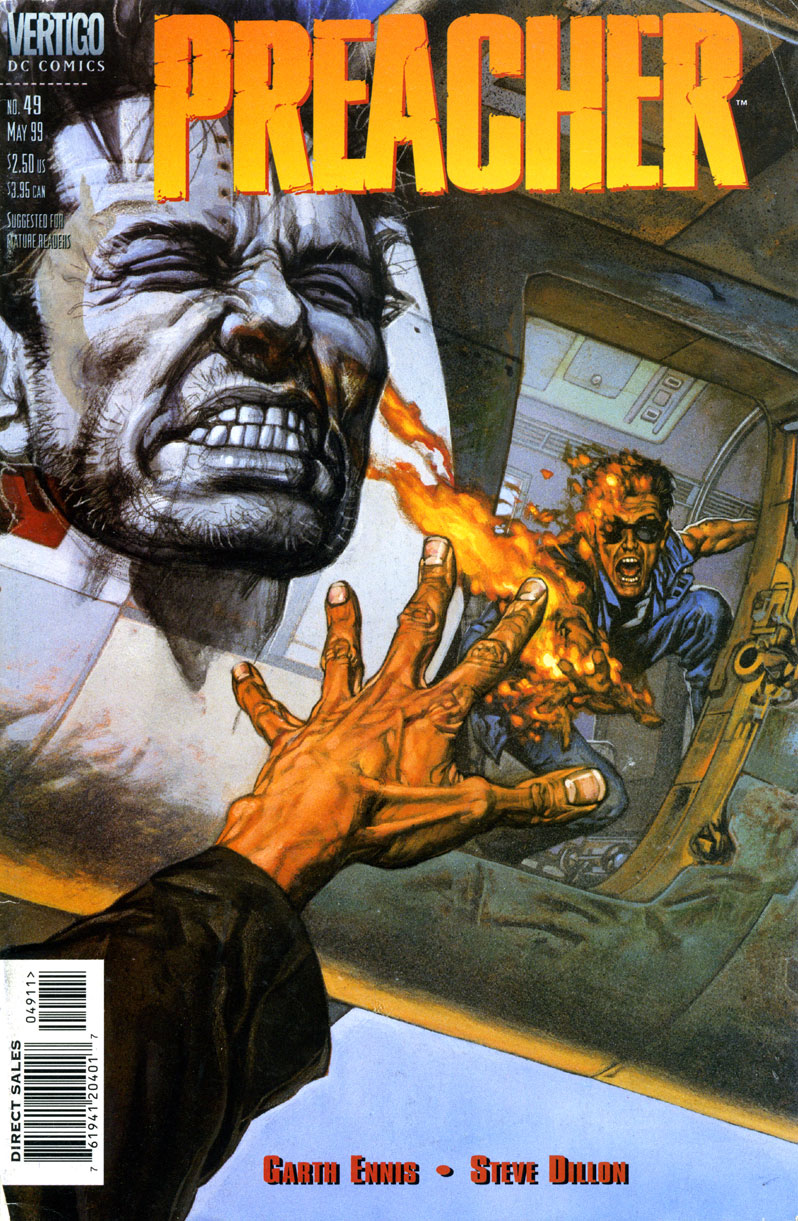 AMC announced that it has ordered a pilot for a series based on the popular comic book franchise "Preacher."
The Sony Pictures Television and AMC Studios co-production was developed for TV by Sam Catlin ("Breaking Bad") and Seth Rogen & Evan Goldberg ("This Is The End," "Superbad," "Neighbors"). Rogen & Goldberg will produce through their Point Grey banner, along with Neal Moritz's Original Film. The pilot was written by Sam Catlin. Rogen & Goldberg are attached to direct.
"Every once in a while you find a project where all the elements line up beautifully. With 'Preacher,' it starts with a bold, compelling, and thought-provoking comic book series from Garth Ennis and Steve Dillon and a whole lot of fans who already know Jesse Custer, Cassidy, and Tulip," said Joel Stillerman, AMC's executive vice president of original programming, production and digital content.
"Add to that the passionate and talented Seth Rogen, Evan Goldberg, and Sam Catlin, an incredible producing team in Neal Moritz, the Original Film team and our good friends at Sony Pictures Television, and we have everything we need to be VERY excited to move forward on 'Preacher.'"
"Preacher has been our favorite comic since it first came out," Rogen & Goldberg said. "Garth Ennis is one of our idols and it's an incredible honor to be working on this. We promise we won't make too many dick jokes and ruin it."
"Thanks to AMC for completely losing their minds and letting us do this," Catlin said. "I'm so excited to bring Garth Ennis' bloody, amazing and bloody amazing universe to TV."