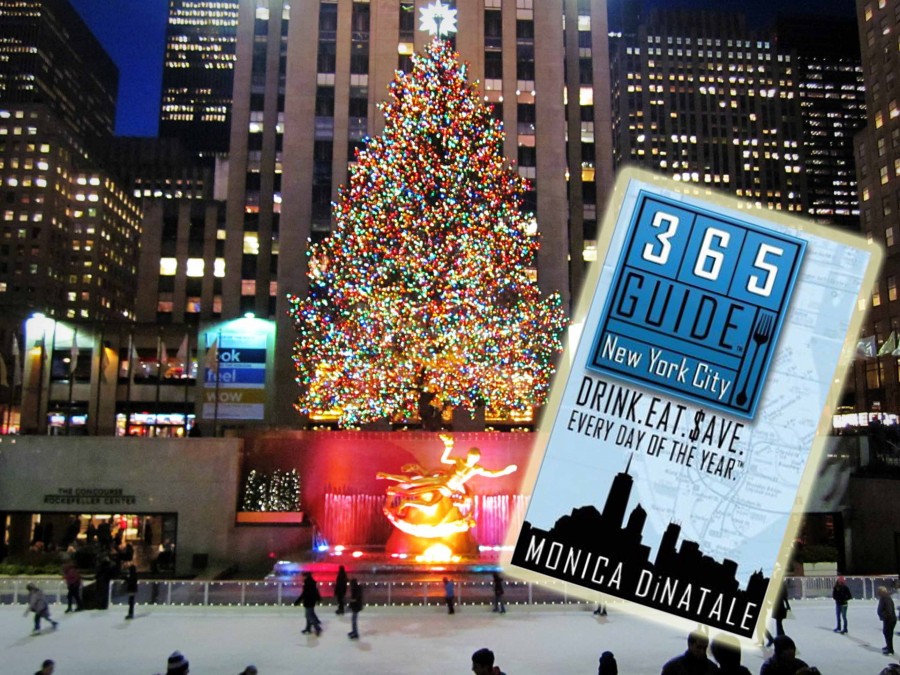 This time of year, many families travel to the Big Apple. The Rockefeller Center Christmas Tree Lighting, ice skating, Fifth Avenue window displays!
If you're going to New York City for the holiday season, here's the perfect 365 Guide New York City, by food host and deals expert, Monica DiNatale.
This book is all you need to navigate one of the most exciting culinary destinations in the world. From dive bars in the East Village to 5–star restaurants in Midtown, this guide reveals the deals previously known only to a select few locals – and DiNatale has visited every restaurant and bar in her book!
The guide provides listings by neighborhood to help you locate a restaurant/bar deal where you need one and as a bonus, 365 Guide New York City also includes DiNatale's favorite Seasonal "Finds" and the best affordable places for pizza, hot dogs and desserts. Maps of Manhattan showing the location of each entry and an MTA Subway Map ensure you will always find what you're looking for.
For more info and to purchase visit: www.365guidenyc.com