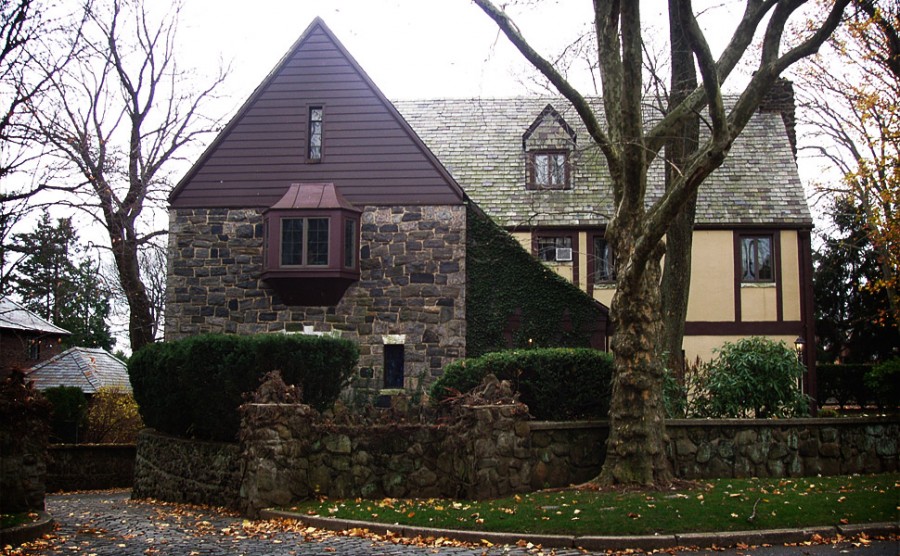 … For a whopping $2,895,000. The home became iconic from the 1972 classic "The Godfather," which served as the residence for Vito Corleone. Now the question is, who will buy this Staten Island, New York English Tudor?
Surrounded by park-like grounds, the 12 room home is made up of 8 bedrooms, 3 full baths, 1 half-bath, 1 three-quarter-bath, 2 fireplaces, and an English pub basement that includes a rec room and a storage room. There's also a living room, formal dining room, den, butler's pantry, and a laundry room with a chute from all three above-ground floors.
Broker Connie Profaci is in charge of selling the 24,000 square foot property.