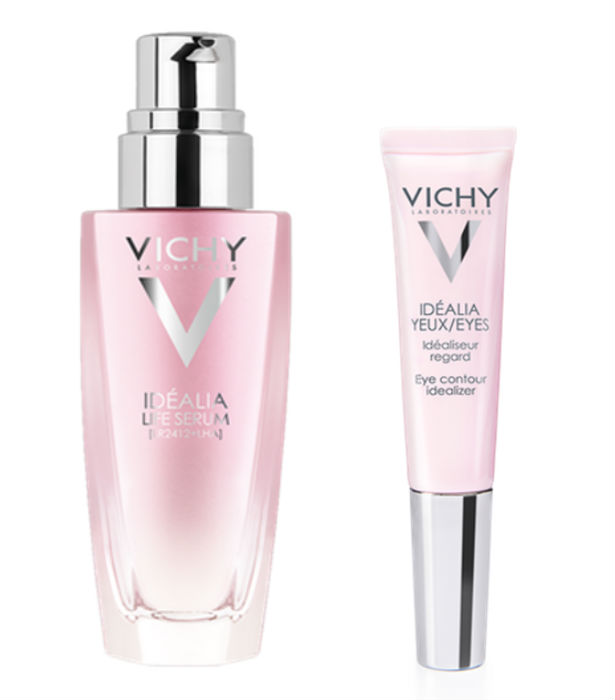 Idéalia Life Serum is Vichy's first treatment to combat behavioral skin aging and dull looking skin. In just 8 days, skin quality will show improvement. The tone is illuminated, pores are visibly refined, skin is moisturized and complexion is more youthful-looking. A winner in my book. 
Price: $39.00
Idéalia Eyes is recommended for all skin types and addresses dark Spots, dullness and aging
It is Vichy first 2-in-1 anti-aging treatment and illuminator to visibly reduce dark circles, smooth fine lines, and illuminate shadows.
Price: $31.00