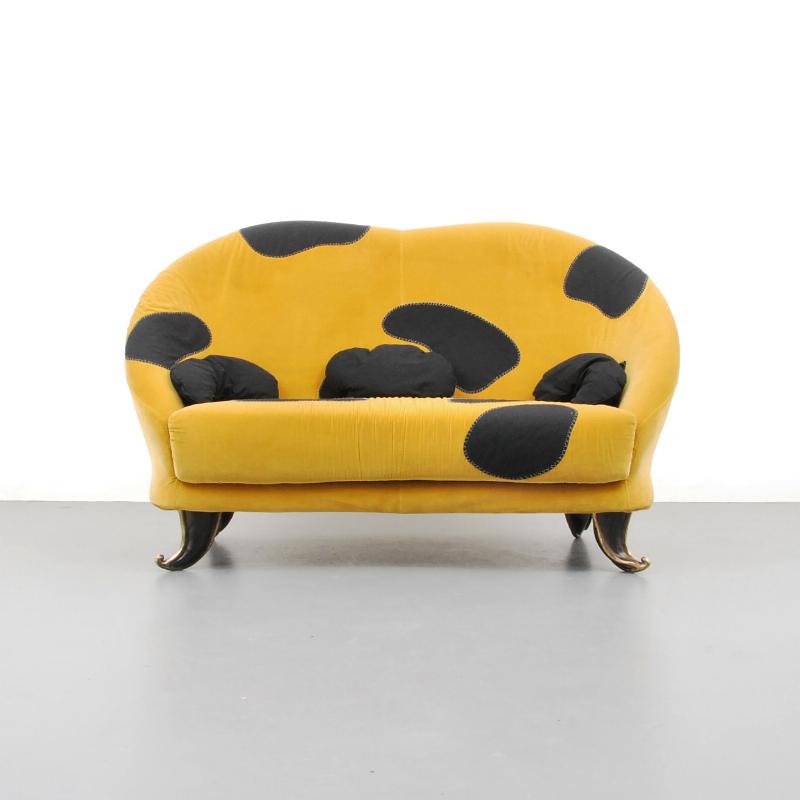 On Nov. 22nd, the team at Palm Beach Modern Auctions (PBMA), south Florida's specialists in modern and contemporary art and design – will welcome bidders to a Modern Design auction of more than 400 carefully chosen lots. Auctioneer and co-owner Rico Baca, who closely follows the market for modern, described the selection of uber-chic furniture and art as "the finest gathering of modern design we have offered at auction to date."
"Modern design is so cool, but at the same time, it's so hot. It's what people want for their homes nowadays," said Baca. "The same designs that were considered avant-garde in the mid-20th century are now classics, and over the decades they've inspired many other design movements. We have found that our buyers want both – the best of collectible early designs and the most interesting, cutting-edge designs of the past 25 years."
The beauty of modern furniture, aside from its obvious aesthetic attributes, is that a single well-chosen piece can add instant personality to a room, Baca said, even if the backdrop is only four stark white walls.
"When you add an investment piece to a room, like a pair of Gio Ponti lounge chairs (auction estimate $20,000-$30,000) or a George Nakashima coffee table ($25,000-$35,000), you immediately have your centerpiece, and in so doing, you've set the bar very high. Furniture with this type of pedigree will never go out of style."
A prized entry in the auction is an Elizabeth Garouste and Mattia Bonetti upholstered "Aladdin" sofa made in France. It's a design "wow" with its irregularly black-spotted gold upholstery and turned-out brass feet, shaped like Aladdin's slippers. Estimate: $25,000-$35,000.
Another rarity, a pair of Sergio Rodrigues leather and chrome-plated steel "Vronka" lounge chairs, previously resided in a Rio de Janeiro residence. Rodrigues (1927-2014) was a pioneer of Brazilian modern design. "His furniture was uncompromising, always of the very finest materials," Baca said. "Rodrigues became world famous after Oscar Neimeyer and Lucio Costa chose his furniture for buildings they designed in the then-new capital city of Brasilia. The lounge chairs in our sale are for connoisseurs." Estimate: $12,000-$15,000.
Other highlights include a Paul Evans mixed-metal cabinet/dry bar ($20,000-$30,000), a Sam Maloof conference/dining table ($50,000-$70,000), a Rudi Bonzanini dining suite, a pair of Tommi Parzinger floor lamps ($6,000-$8,000), and a monumental Italian glass-spiked Sputnik/Starburst chandelier ($20,000-$25,000). Estimate $20,000-$25,000. Additionally, there are many quality prints by such artists as Andy Warhol, Claes Oldenburg, Banksy and Aya Takano.