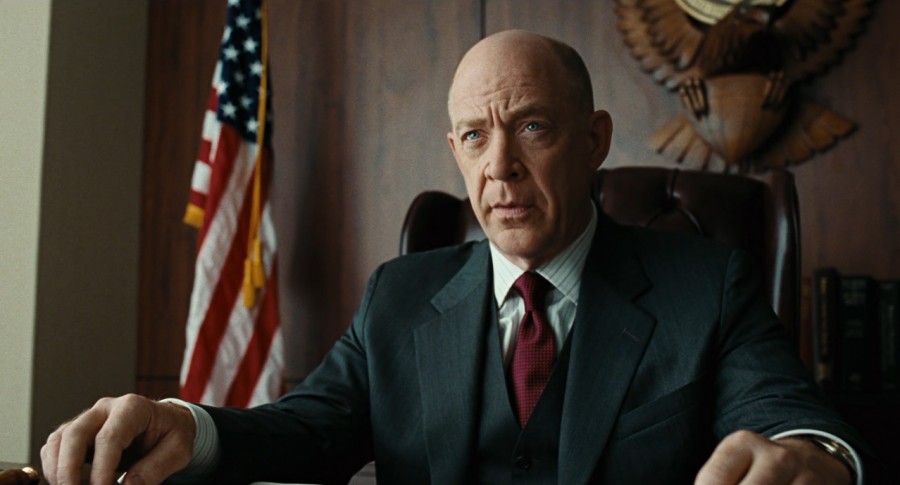 The 26th annual Palm Springs International Film Festival (PSIFF) will present J.K. Simmons with the Spotlight Award, Actor at its annual Awards Gala.  The Gala will also present awards to previously announced honorees Julianne Moore and Eddie Redmayne.  Presented by Cartier, and hosted by Mary Hart, the Awards Gala will be held Saturday, January 3 at the Palm Springs Convention Center.  The Festival runs January 2-12.
"Throughout his career J.K. Simmons had played a wide range of roles from tough guys in "Oz" and Sam Raimi's Spider Man films to nicer guys in Juno and Up in the Air," said Harold Matzner, Chairman of the Palm Springs International Film Festival. "In Whiplash, Simmons' shines with his tough guy portrayal of a music teacher, who physically and emotionally terrorizes a young drummer, and gives a captivating performance that is alternately hilarious and terrifying. We are honored to present J.K. Simmons with the 2015 Spotlight Award, Actor."
Past recipients of the Spotlight Award include Julia Roberts, Jessica Chastain, Amy Adams and Helen Hunt. All four recipients received Academy Award® nominations in the year they were honored.
In Whiplash, Andrew Neyman is an ambitious young jazz drummer, single-minded in his pursuit to rise to the top of his elite east coast music conservatory. Plagued by the failed writing career of his father, Andrew hungers day and night to become one of the greats. Terence Fletcher, an instructor equally known for his teaching talents as for his terrifying methods, leads the top jazz ensemble in the school. Fletcher discovers Andrew and transfers the aspiring drummer into his band, forever changing the young man's life. Andrew's passion to achieve perfection quickly spirals into obsession, as his ruthless teacher continues to push him to the brink of both his ability—and his sanity. Written and directed by Damien Chazelle, the Sony Pictures Classics film stars Miles Teller and J.K. Simmons.