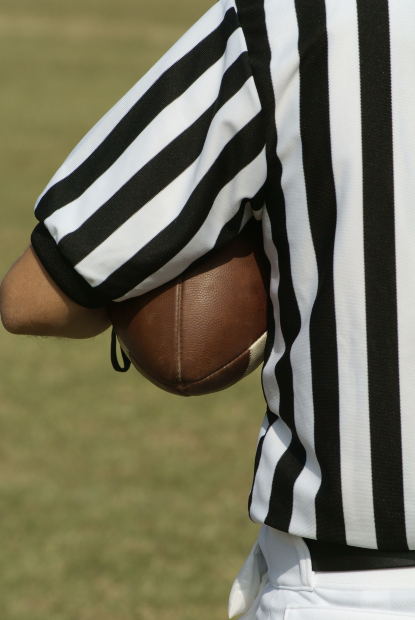 As the 2014 NFL season passes the midpoint, the playoff picture becomes increasingly clearer as those coveted first round byes are battled for. 
A cold-weather war of division leaders is nothing new in the long-standing Tom Brady–Peyton Manning rivalry. Sunday afternoon was no different. The New England Patriots defeated the Denver Broncos 43-21 as Brady becomes 11-5 in his career against Manning.
While Manning won the statistical battle, 438 passing yards to Brady's 333, New England won the game decisively. The Patriots, winners of five straight games, now hold the best record and top seed in the AFC.
As for the best record in the NFC, the Arizona Cardinals are turning heads. After their 28-17 victory over the shorthanded Dallas Cowboys. The Cardinals boast the best record in the NFL at 7-1. Dallas, meanwhile, has now lost two straight games after their scorching start. In the Cowboys' defense, they were without franchise quarterback Tony Romo and had to start backup Brandon Weeden. Disclaimers such as these have become common for Arizona wins, driving skepticism as to if they are as good as advertised. 
After years of recognition as one of football's greatest game managers, Ben Roethlisberger has suddenly become a statistical behemoth. In the Pittsburgh Steelers' 43-23 blowout of the Baltimore Ravens, Roethlisberger threw six touchdown passes for the second consecutive week. Although he didn't match his 522 passing yards from the week before, Roethlisberger still threw for an impressive 340 yards and has the Steelers in contention for the AFC North title. 
A few other surprises from week nine involve cities all too familiar to NBA superstar LeBron James. The Miami Dolphins dismantled the AFC West leading San Diego Chargers 37-0 and are beginning to look like a playoff team. The Cleveland Browns are a sneaky 5-3 after another close win against the reeling Tampa Bay Buccaneers. They escaped with a 22-17 win. 
All scores from Sunday's contests:
CLEVELAND def. Tampa Bay: 22-17
Arizona def. DALLAS: 28-17
Philadelphia def. HOUSTON: 31-21
KANSAS CITY def. New York Jets: 24-10
CINCINNATI def. Jacksonville: 33-23
MIAMI def. San Diego: 37-0
MINNESOTA def. Washington: 29-26
St. Louis def. SAN FRANCISCO: 13-10
NEW ENGLAND def. Denver: 43-21
SEATTLE def. Oakland: 30-24
PITTSBURGH def. Baltimore: 43-23
By Kyle Edwards
Watch the Indianapolis Colts take on the New York Giants tonight at 8:30 for ESPN's Monday Night Football.