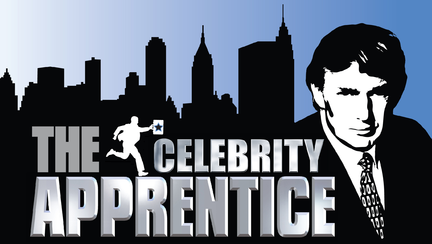 NBC's "The Celebrity Apprentice," announced on TODAY this morning the new lineup of famous faces that will compete in the seventh installment of the series.  The new season will premiere on Sunday, Jan. 4 from 9-11p.m. ET/PT before settling in its regular time slot, Monday at 8-10 p.m.
Over the course of the series, "The Celebrity Apprentice" has raised over $14 million dollars for charity.
This season's "The Celebrity Apprentice" brings 16 diverse celebrity contestants to compete in business-driven tasks around New York City. Contestants will endure challenging tasks that test their ability to work together while ultimately raising money and awareness for their respective causes. Fans will be able to binge watch the show with two hourlong episodes, two boardroom showdowns and multiple firings airing every week.
The lineup of men joining the competition include two-time World Series champion Johnny Damon; actor and legendary comedian Gilbert Gottfried; Sig Hansen, the star of "Deadliest Catch" and Captain of the Northwestern; Grammy Award-nominated and multi-platinum musician Kevin Jonas; Golden Globe-nominated actor Lorenzo Lamas; NFL great Terrell Owens; award-winning journalist, author, and talk show host Geraldo Rivera;and television and movie actor Ian Ziering.
The lineup of women include Gold Medal Olympic snowboarder Jamie Anderson; movie star Vivica A. Fox; best-selling author and television icon Leeza Gibbons; reality star and best-selling author Brandi Glanville; TV personality, author, and mother of eight, Kate Gosselin; world-class gymnast and gold medal Olympian Shawn Johnson; Kenya Moore, former Miss USA and star of "The Real Housewives of Atlanta"; and television icon Keshia Knight Pulliam.
This season of "The Celebrity Apprentice" has the ingredients to be the most exciting and invigorating season yet. The contestants will be subject to long hours, grueling deadlines and intellectual challenges as they work to raise money for their respective charities. Personality clashes will likely ensue as each contestant is scrutinized and carefully watched by Donald Trump and his advisors — Don Jr., Ivanka and Eric Trump.
Each contestant has a chance to be named the "The Celebrity Apprentice" and have the honor of delivering a $250,000 bonus check to their designated charity.