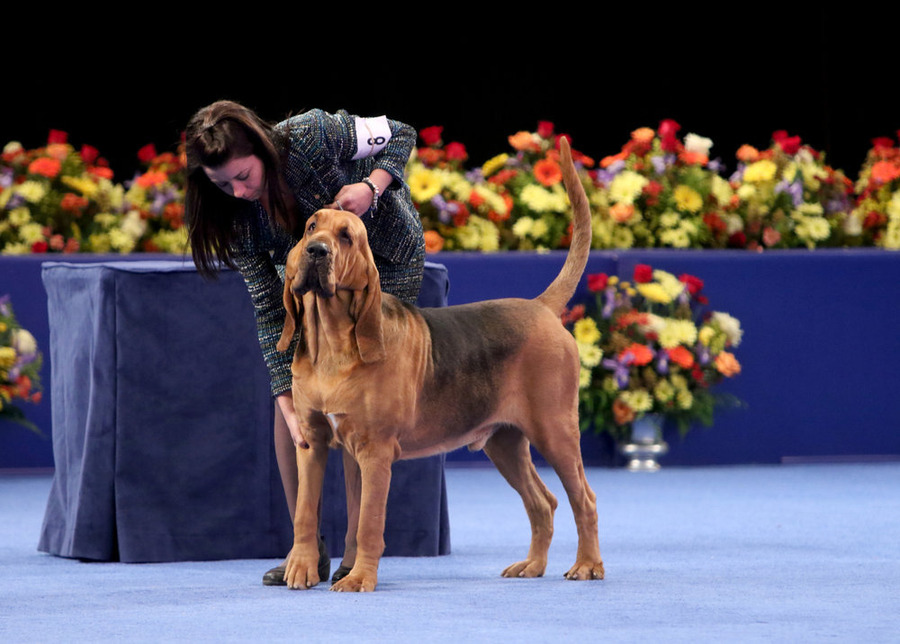 Photo: NBC/Bill McCay
The winner of the 2014 "National Dog Show Presented by Purina" is Nathan, the 4 year-old male Bloodhound. The Best in Show title winner's owners went home from the Purina-sponsored event with the $20,000 grand prize.
The NBC show was hosted by award-winning actor, author and Broadway star John O'Hurley ("Seinfeld," "Dancing with the Stars"). Expert analysis is offered by David Frei, an American Kennel Club-licensed judge and host of USA Network's "Westminster Kennel Club Dog Show." NBC's Mary Carillo reported from the benching area and inside the show ring.
"Twelve years of doing this holiday special has given my family a wealth of knowledge about God's great creatures and I am not shy about letting everyone know that The National Dog Show is my favorite day of the year," O'Hurley offered. "And when I see a dog on any street in America it will always give me a little wink of recognition. It's become a treasured Thanksgiving Day tradition, nearly as old as my hair."
Included this year were two new AKC-sanctioned breeds, the Wirehaired Vizsla (Sporting) and the Coton De Tulear (Non Sporting), bringing the total recognized breeds to 192.