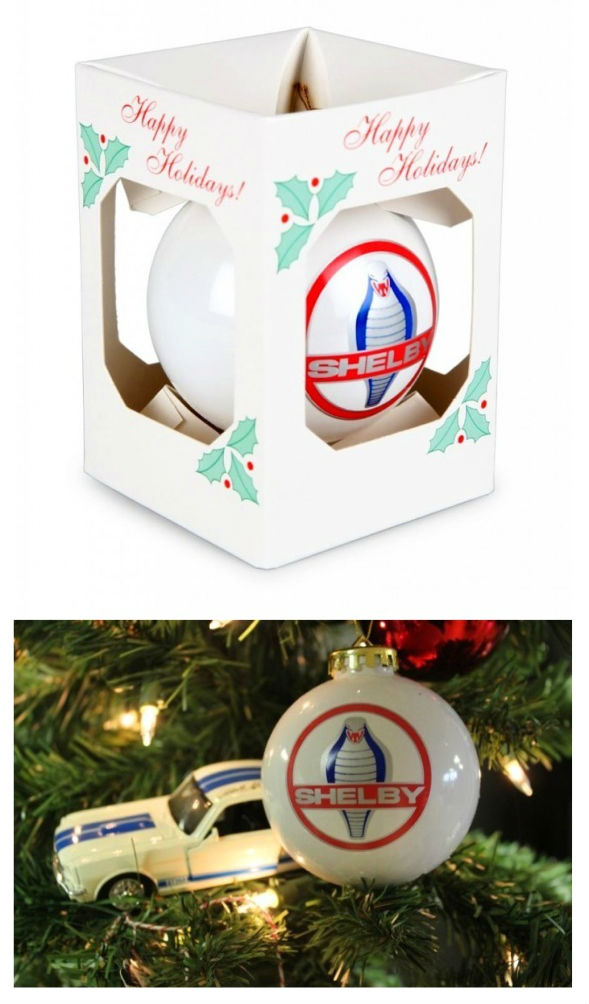 The Carroll Shelby Foundation will continue the series with one that will benefit the Children's Organ Transplant Association (COTA) this year. The Carroll Shelby Foundation will offer the new exclusive ornament, available only through the charity, kicking off on Nov. 17th. The new ornament celebrates the upcoming 50th anniversary of the 1965 Ford Shelby GT350.
Established by legendary automotive icon and philanthropist Carroll Shelby, the Carroll Shelby Foundation is a 501(c)3 non-profit that provides medical and educational support for children from their first heartbeat through their educational years. COTA is the premier organization providing fundraising assistance to families hoping for a life-saving transplant.
"When Carroll Shelby founded this organization, he challenged fellow car enthusiasts to rally around kids in need," said Jenni Shreeves, executive director of the Carroll Shelby Foundation. "Over the years, we've been supporting that mission. The response to our first ornament was amazing, so we designed one for 2014.  What could be more 'Shelby' than offering an exclusive collectible that commemorates an important milestone while also benefitting children in need."
This year's ornament is white with blue accents to honor the first Shelby based on a Ford Mustang. Built in December 1964, the Ford Shelby GT350 was personally unveiled by Carroll Shelby at Riverside Raceway the next month. The 1965 model year Shelby GT350s were Wimbledon white; blue stripes were an option.
The Carroll Shelby Foundation will offer the dazzling collectible ornament both online and at Carroll Shelby's Store for $20. A portion of the proceeds from the sale will benefit COTA, an organization that provides fundraising for children in need of organ transplantation. This will be the only official Shelby Holiday ornament in the world in 2014.
To learn more about the Carroll Shelby Foundation, make a donation or order an item with the exclusive commemorative signature, go to www.carrollshelbyfoundation.org. Ornaments are only available for shipment within the United States.