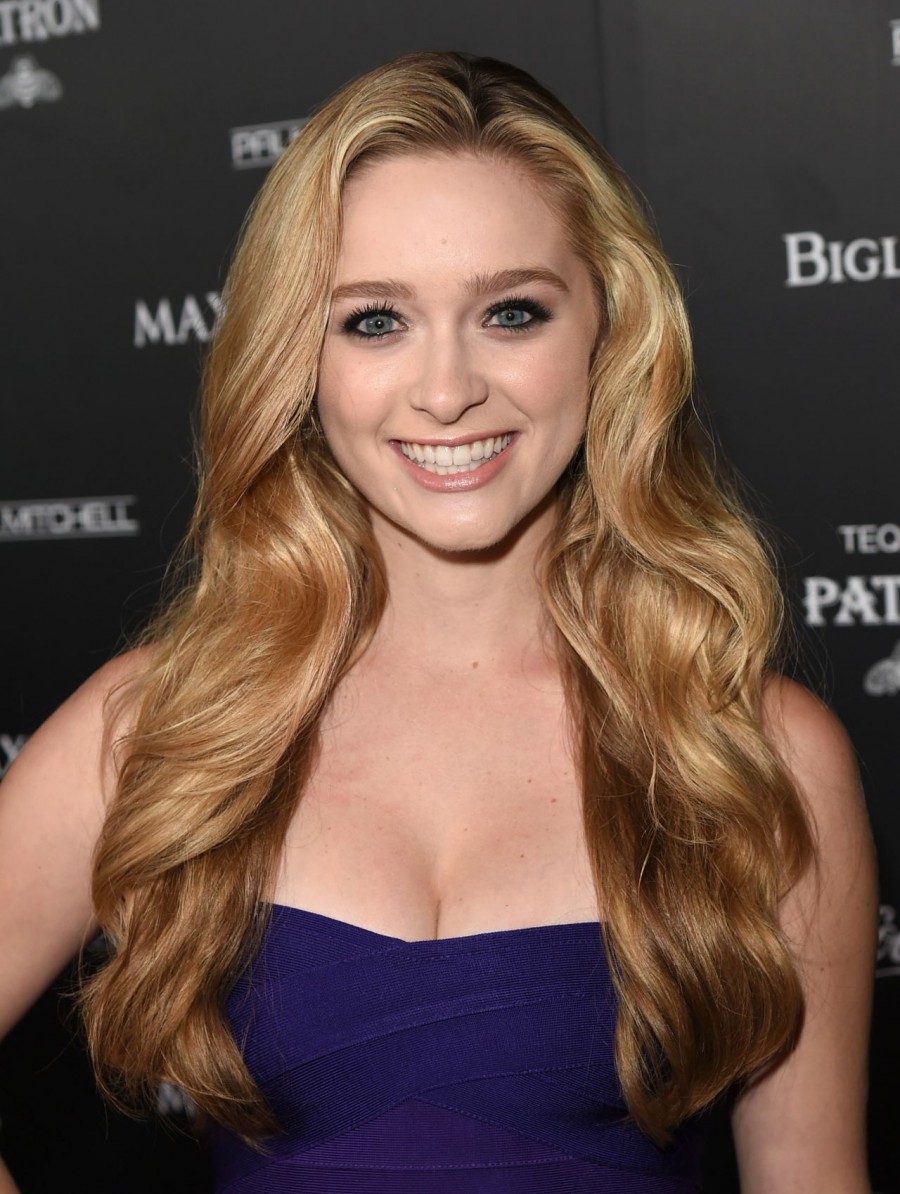 Photo: Celebmafia.com
The Hollywood Foreign Press Association (HFPA) has selected actress Greer Grammer as Miss Golden Globe 2015 for the 72nd Annual Golden Globe® Awards.
"We are delighted to have Greer Grammer continue the tradition and have her as our 2015 Miss Golden Globe," said Kingma. "She's following in her father's footsteps in becoming a standout actress and we can't wait to see what she does next."
"I am flattered to have been chosen by the HFPA for this year's Miss Golden Globe," said Grammer. "It's truly an honor to be included in this experience that so many incredible men and women have been a part of."
Greer Grammer is the daughter of three-time Golden Globe winner and nine-time Golden Globe nominee Kelsey Grammer.Shecurrentlystars opposite Ashley Rickards & Beau Mirchoff in the award-winning cable TV series "Awkward" on MTV. She recently starred in "Life Partners" with Leighton Meester, Adam Brody and Gabourey Sidibe, which landed on the Tribeca Film Festival's list of top 10 indie films this year. Greer's upcoming film "An Evergreen Christmas" with Naomi Judd, Robert Loggia and BooBoo Stewart will be released this Christmas, and she'll be seen in the upcoming season of ABC Family's hit series "Melissa & Joey."
Chosen by the HFPA, the honoree is traditionally the son or daughter of one of the industry's most respected actors/actresses/directors/producers of our time and assists during the Golden Globe Awards ceremony. The 72nd Annual Golden Globe® Awards will air LIVE coast-to-coast on NBC with the pre-show from 4:00-5:00 p.m. (PST)/7:00-8:00 p.m. (EST), and main telecast from 5:00-8:00 p.m. (PST)/8:00-11:00 p.m. (EST) from the Beverly Hilton Hotel with hosts Tina Fey and Amy Poehler.
Previous Miss and Mister Golden Globe honorees include: Sosie Bacon, daughter of Kevin Bacon and Kyra Sedgwick; Francesca Eastwood, daughter of Clint Eastwood and Frances Fisher; Sam Fox, son of Michael J. Fox and Tracy Pollan; Rainey Qualley, daughter of Andie MacDowell; Gia Mantegna, daughter of Joe Mantegna; Rumer Willis, daughter of Demi Moore and Bruce Willis; Laura Dern, daughter of Diane Ladd and Bruce Dern; Joely Fisher, daughter of Connie Stevens and Eddie Fisher; Melanie Griffith, daughter of Tippi Hedren; Freddie Prinze Jr., son of Freddie Prinze; and Mavis Spencer, daughter of Alfre Woodard and Roderick Spencer.
A full list of previous honorees may be found at http://www.hfpa.org/missmr-golden-globe/