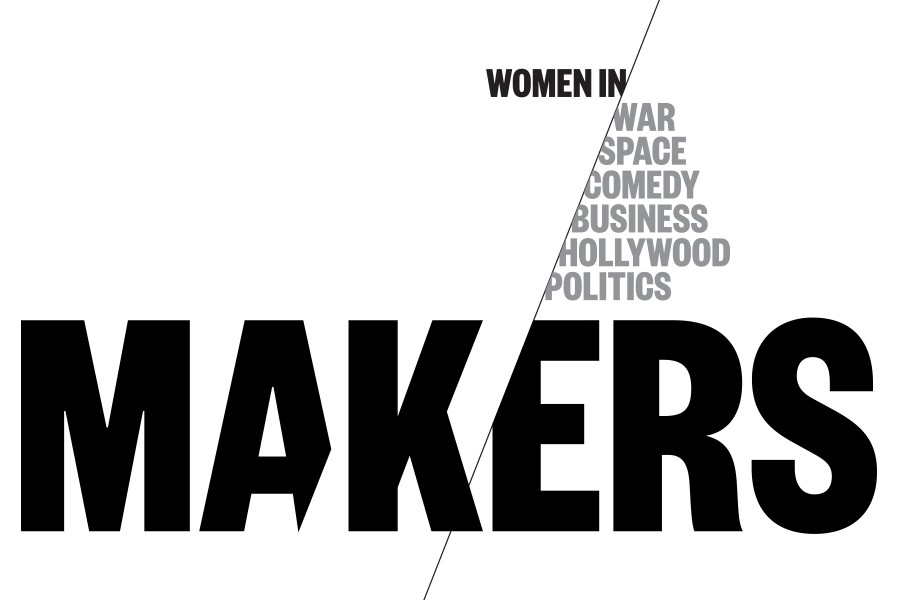 The sixth film in the new AOL MAKERS series, MAKERS: Women in Politics will premiere on Tuesday, November 4 at 9pm ET/PT on PBS. From the first woman elected to Congress in 1916 to a young woman running for Detroit City Council in 2013, MAKERS: Women in Politics explores the challenges confronting American women as they seek public office.
Trailblazing leaders like Hillary Clinton, Senators Barbara Mikulski (D-MD) and Lisa Murkowski (R-AK) along with Patricia Schroeder, the first woman elected to Congress from Colorado, Olympia Snowe, the youngest Republican woman ever elected to the House of Representatives, and Shirley Chisholm, the first African-American woman to serve in Congress, provide a backdrop for younger women like Rashida Tlaib, the first Muslim-American woman elected to the Michigan House. Today's leaders in Washington, including Elizabeth Warren (D-MA), the first female Senator from Massachusetts, Susan Collins (R-ME), who led the Senate in shaping a deal to end the government shutdown, and Rep. Tulsi Gabbard (D-HI), currently the youngest woman serving in Congress, are also represented.
Produced by Rory Kennedy with Producer/Director Grace Lee.  Narrated by Alfre Woodard. MAKERS: Women in Politics is a film by Kunhardt McGee Productions in association with Moxie Firecracker Films.  
Cokie Roberts will host a virtual screening of the film on Wednesday, November 5 at 8pm ET. The film will then be available for streaming anytime on MAKERS.com.