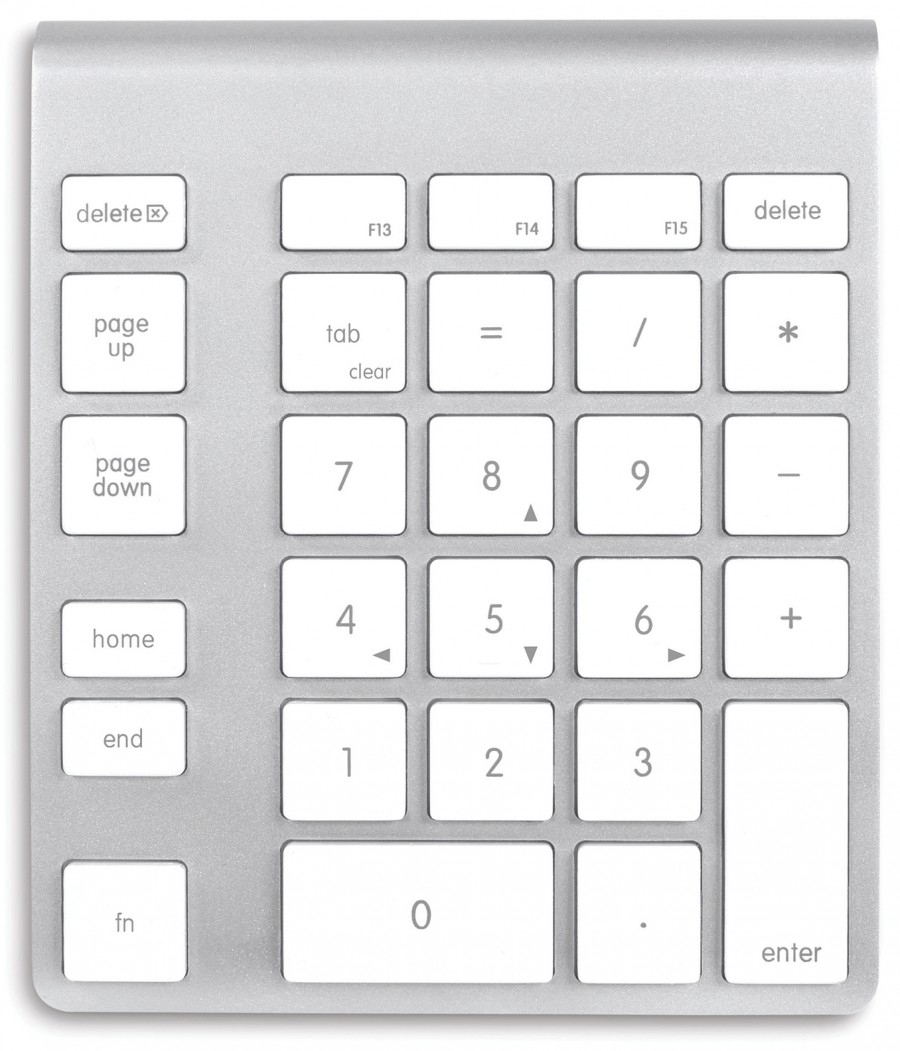 NewerTech Wireless Aluminum Keypad is designed to complement the look and feel of Apple keyboards, features precision machined aluminum housing, white keys, and a bracket that attaches to the Apple keyboard – no tools needed. 
It works with all Bluetooth compatible computers, laptops and devices for the ultimate easy-to-pair Bluetooth workhorse that's built to last.  Bluetooth pairing is quick and reliable, reconnecting automatically when the computer or device is awakened or restarted.
The NewerTech Keypad was built to rigorous standards with input from accountants for maximum number crunching workflow excellence.
Price: $54.95
For more info visit: www.newertech.com