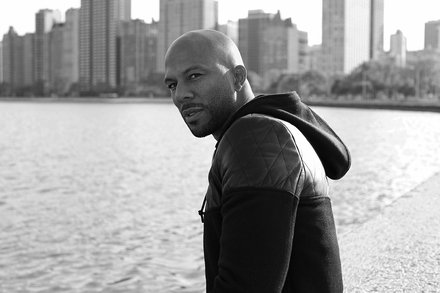 For the first time on a Friday night, Drai's Nightclub at The Cromwell will seamlessly transition its usual nightlife experience into a live music venue as multi-Grammy Award winning lyricist Common takes the stage Nov. 21.
Following DJ Brisk's opening set, the Chicago-raised rapper plans to lead the crowd with a full-length concert and dance party. The event will occur on the opening night of Common's new tour, Nobody's Smiling, named after his tenth studio album released earlier this year.
Often considered one of Hollywood's most sought after leading men, Common has topped the Billboard charts, collaborated with the likes of Kanye West, John Legend and Kid Cudi, starred in numerous film and television endeavors, and is regarded as one of hip-hop's most poetic and respected lyricists.
Common's performance will exemplify the diversity of Drai's Nightclub, a space where anyone looking for an energetic night out can take in world-class DJs as well as groundbreaking live performances from today's top artists – all while reveling in 360 degree views of the iconic Las Vegas skyline.  Dripping with opulence and edge, Drai's is already eminent for creating unforgettable nightlife experiences; now with unabbreviated live music juxtaposed in the mix, the empire is springing worlds ahead of any other venue in the city.
Perfectly perched 11 stories above the famed Strip atop The Cromwell – directly across from Caesars Palace at the center of the famed Strip, Drai's Nightclub provides unrivaled views, massive LED lighting systems and modern technology that fuse to create a sensual, multi-sensory experience unlike any other on the Strip.  Created by nightlife impresario and Night Club Hall of Fame inductee Victor Drai, this 65,000 square feet venue offers an unmatched nightclub environment taking entertainment and service to new heights. 
Tickets to Common's performance can be purchased by visiting www.draislv.com.