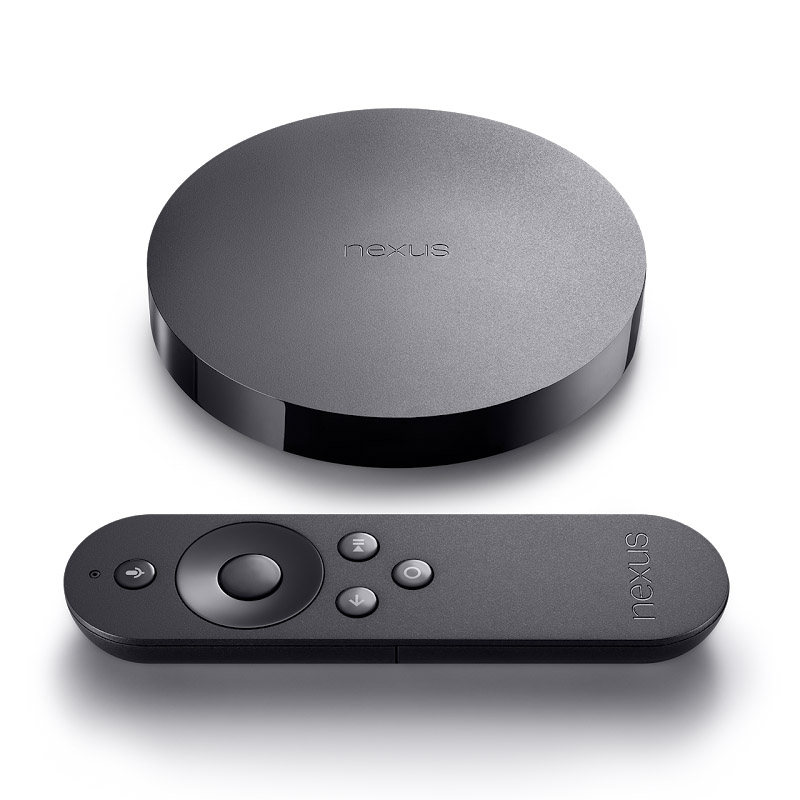 ASUS and Google announced Nexus Player, an Android TV device that streams music, movies, and videos. It is also the first Android™ gaming device that lets users play games on their HDTV with a gamepad for added control; and allows them to continue playing on-the-move via their mobile device. Nexus Player is Google Cast-ready, and can stream multimedia content from any Android or Apple® iOS mobile device, Mac or Windows laptop, or Chromebook™ to any HDTV. Priced at US$99, Nexus Player is available on Google Play in the US and Canada. The optional gamepad will be sold at $39.
Nexus Player opens users up to a world of content and apps, giving them access to hit TV shows, movies, and videos from Google Play, YouTube, Food Network, Hulu Plus, Netflix, PBS Kids and more. They can even rent or buy thousands of blockbusters, classics and award-winning shows from Google Play.
A remote control lets users navigate through the player interface, conduct voice-enabled searches, or play casual games. Searching and discovering new content is made easy with voice search functionality as well as personalized recommendations on the home screen. Any Android phone, tablet, or Android Wear device can also be used as a Nexus Player remote thanks to the downloadable Android remote app.
Nexus Player weighs just 8.35oz, featuring a unique 4.7inch-diameter disc-shaped design that is only 0.78inch thick. The sleek, streamlined design of the Nexus Player blends perfectly to any home entertainment setup. It is powered by a 1.8GHz Intel® Atom™ processor with 1GB RAM and 8GB of eMMC storage. It features Wi-Fi, Bluetooth low energy (BLE), 1080p HDMI output and a micro USB port.