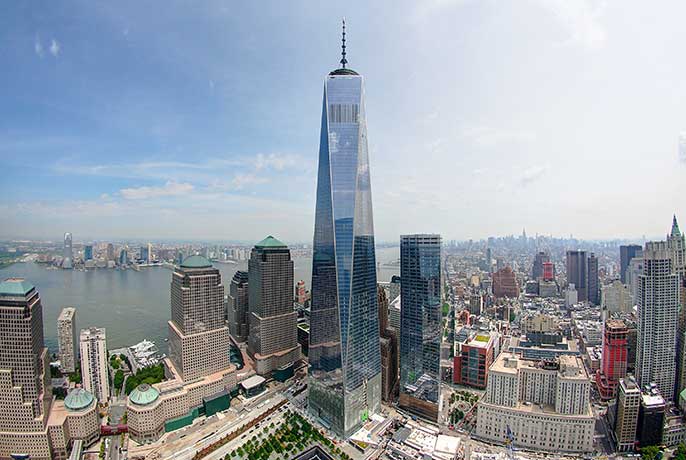 Thirteen years after the original twin towers were destroyed in the 9/11 terrorist attacks, One World Trade Center is doing business again. The new skyscraper soars at 104 stories into the sky over lower Manhattan.
"The New York City skyline has been restored," said Patrick Foye, the executive director of the Port Authority, which co-owns the building along with the Durst Organization.
As Rich Shapiro of the New York Daily News reported, the 1,776-foot skyscraper, which cost $3.9 billion to build, welcomes its first tenant on Monday: publishing giant Condé Nast. A total of 3,400 staffers are set to occupy floors 20 through 44.
"It's long anticipated and we're looking forward to it," said Condé Nast spokeswoman Patti Rockenwagner.
Most Condé Nast workers are more concerned with logistical issues — such as where to get lunch — than the threat of a 9/11-caliber assault, one employee told the Daily News.
Eventually, a 120,000 square foot observation deck will be open to the public.