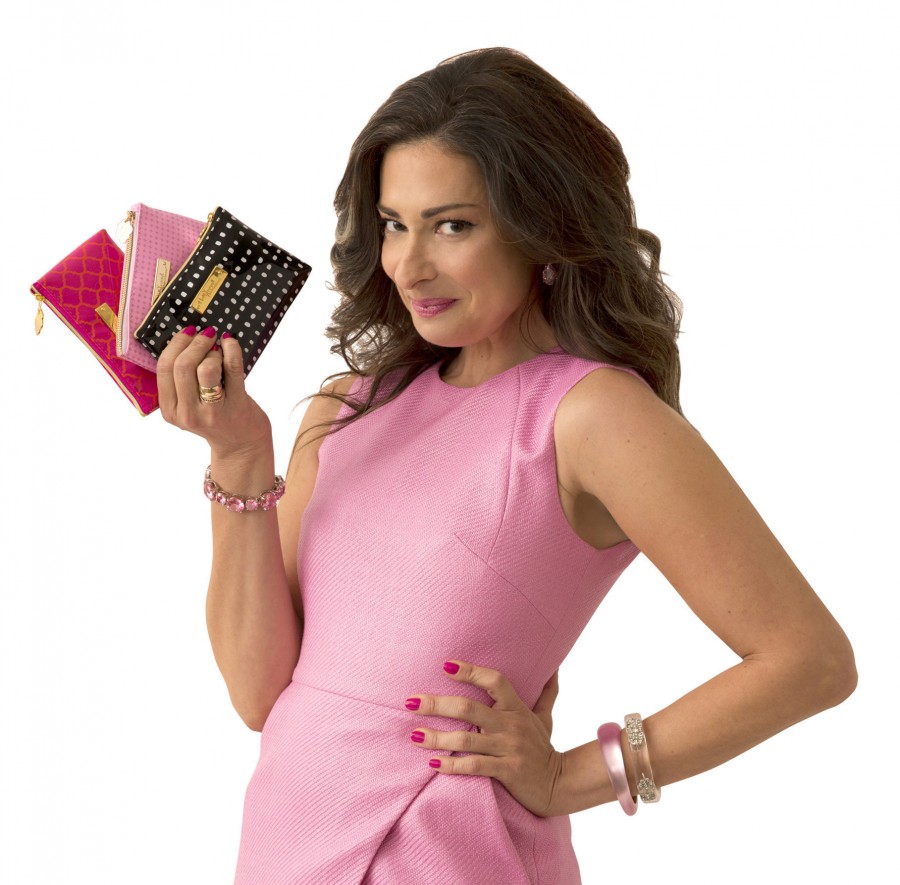 With today's on-the-go social media lifestyles where selfies and constant photo-snapping, sharing and posting is taking place every second, women need to look camera-ready at a moment's notice. To help, Hollywood Fashion Secrets, the originator of Fashion Tape and the Style Essentials product category, and its Brand Ambassadress, Stacy London, today announced the launch of the latest clever solution: The Stylette, a small portable handbag-ready pouch chock full of 10 style secrets.
"Nearly 90 percent of America women have reported to have experienced a wardrobe malfunction," said London.  "With today's mobile lifestyles and social media options, no matter what our age or daily routine, we all need the easy, accessible Style Essential tools to help us always look confident, camera-ready and buttoned up while on-the-go. The Stylette is a little bag packed with big solutions to deliver every day perfection."
The Stylette features a handbag-ready pouch and important must-have styling items including Fashion Tape, Garment Shields, Bra Converting Clip, No-Show Nipple Concealers, Deodorant Removing Sponge, Eye Makeup Correct Swabs, stain wipe, nail file and lint removing sheets, among others. Many items are patented innovations by Hollywood Fashion Secrets and are trusted, proven solutions to help women side-step styling challenges and wardrobe snafus. The Stylette is $11.99 MSRP.
"The chic Stylette kit is a true embodiment of the new Style Essentials product category as it features the must-have items a woman needs throughout her day," said Jane Dailey, Co-Founder of HFS and the brand's Fashion Fairy Godmother. "Imagine the professional woman running to an important morning meeting, only to look down and see a large white deodorant streak on her black top – the Stylette has a solution for that. Or the younger gal out on-the-go wanting to shoot a fun photo for Instagram only to see her bra straps peeking outside her tank top or 'raccoon' eyes on the first take – the Stylette has solutions for that, too. These are quick, easy fix-it items resulting in 'moveable beauty' all tucked inside a single handbag-ready pouch."
The portable Stylette is perfect for popping into a handbag and has room for other necessities like a favorite lipstick, gloss, compact and mints. It is featured in three fashionable patterned designs – Sweet & Smart with a tonal pink-on-pink design; Classic & Sophisticated featuring a black and white graphic-dot pattern; and City Chic, sporting a stylish orange-on-pink seamless graphic detail. The Stylette is available beginning this month at Jo-Ann Fabrics and Crafts stores in the check-out lane area, as well as Old Navy and ULTA Beauty, among other retailers.