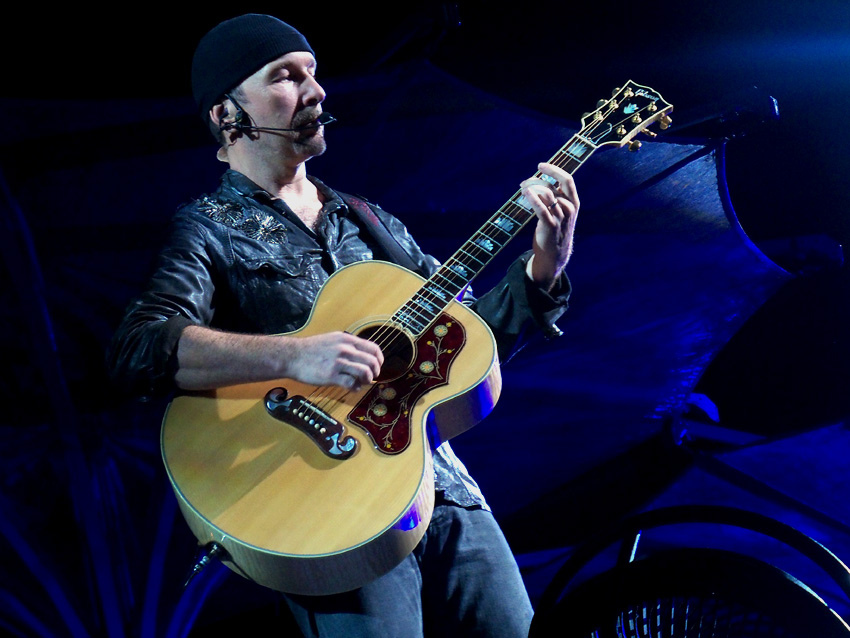 U2 guitarist David Evans, also known as The Edge, hit yet another road block today in his attempt at gaining permission to build on immaculate Malibu land.
The vote that was originally scheduled to take place today has been postponed until January 2015 due to interested parties not being notified in sufficient time.
A spokeswoman for The Edge, Fiona Hutton, calls the setback a "procedural hiccup" and also stated, "we will be back in Jaunary." The Edge has plans to build a total of 5 mansions and an access road on Sweetwater Mesa in the Santa Monica Mountains. Numerous letters of opposition have been sent from the National Park Service, as well as state senator Fran Pavley and Heal the Bay, to name a few.
The letters cite that the development would result in irreversible harm to the pure land, potentially pave the way for even more development, cause a high risk for fire damage, while destroying wildlife habitat.
The Edge has been battling since 2006 to obtain permission to build on the land and was initally denied in 2011.