Photos: LATF USA
It was a beautiful evening on Friday, October 3rd at the Taglyan Cultural Complex in the heart of Hollywood when The Living Legends Foundation held it's 18th Living Legends Awards Celebration. This year marked the first time in the foundation's 23-year history that the gala was held in Los Angeles.
LATF was honored to be one of the event sponsors, tailoring a very special gift trunk for the eight distinguished 2014 LLF honorees. As guests enjoyed a deliciously crafted dinner, they watched video tributes made specially for each honoree who has made an impact in the music industry. Awards and honorees included:
Media Award – Gail Mitchell, Senior R&B Editor of Billboard magazine.
Icon Lifetime Achievement Award – Cathy Hughes, founder and Chairperson of Radio One, Inc./TV One LLC.
Chairman's Award – Keith Clinkscales, CEO of REVOLT Media & TV.
Don Cornelius Entrepreneur Award – Rushion McDonald, COO of Nu-Opp Inc./COO Steve Harvey Radio Network and Managing Partner of Steve Harvey Enterprises.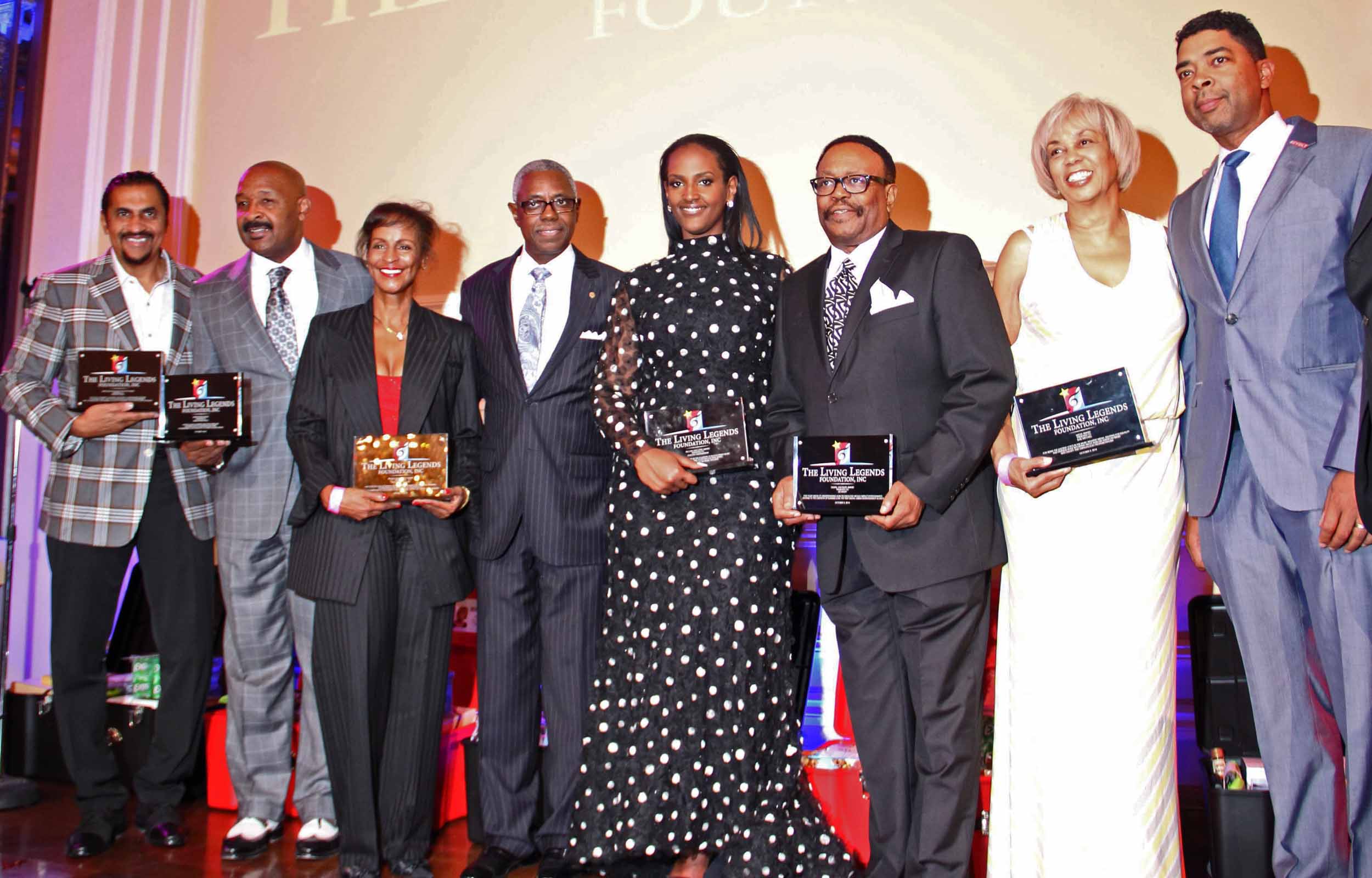 Record Executive Award – Ethiopia Habtemariam, President of Motown Records and President of Urban Music, Co-Head of Creative Affairs at Universal Music Publishing Group
Jerry Boulding Radio Executive Award – Aundrae Russell, Program Director of KJLH-FM.
Digital Visionary Award – Lee Bailey, CEO of Electronic Urban Report (EURweb.com).
Broadcasting Icon Award – Los Angeles' KJLH-FM – General Manager Karen Slade. 
The chairperson for the Living Legends Awards Show, Jon Platt, President, North America, Warner Chappell Music Publishing Company opened the evening. Eric Benet and singer, Antonique served as impressive entertainment. After singing a duet, Benet sang some of his known hits.
Also celebrating the special night was singer Keri Hilson, renowned drummer Sheila E. and the event's emcees Jonathan Slocumb and Vinny Brown.
Thank you to Simin Hashemizadeh of South Pacific Surgery Center who provided the gift trunks and to the gifting sponsors who donated their amazing products: Quest Nutrition, Simon & Schuster, Sisley Paris, Ava Lelar, The Sitota Collection, Captain Morgan, Chipz Happen, Misfit, Mr. Nail Lounge, Dry Clean Green Bag, HSN, Extra/Wrigley's, JUVEREST, Jackie's Cookie Connection, Joe's Seafood Restaurant, S9 Energy Drink, Starbucks, TW Steel Watches, Sean John, Gold Jay Z, Barry's Gourmet Brownies, Harper Collins Publishers, Land's End.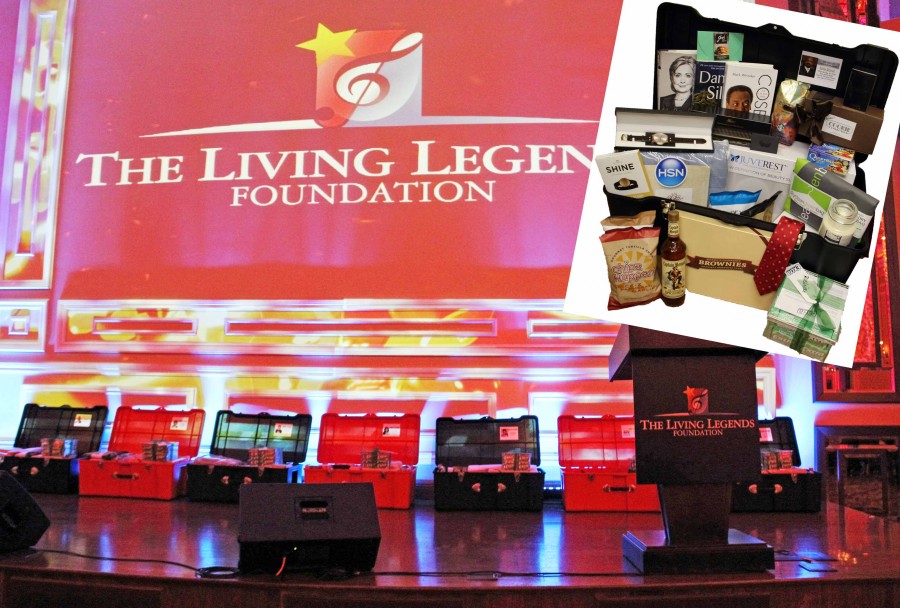 The LLF is a registered 501 (c) (3) non-profit, tax-exempt organization and has been funded primarily with corporate contributions and individual donations. The 23-year-old organization has expanded its mission to provide assistance to those who have served the music industry and who have a confirmable need. This assistance is provided in a manner that maintains the dignity of those who may receive financial help. Many former music industry employees worked during a time when 401K's and retirement packages were not available—and even today, in this era of downsizing and mergers, the uncertainty of career stability within the industry has grown.
Proceeds from the event enable the LLF to continue to aid those in need. 
For more info on the foundation visit: www.livinglegendsfoundation.com.