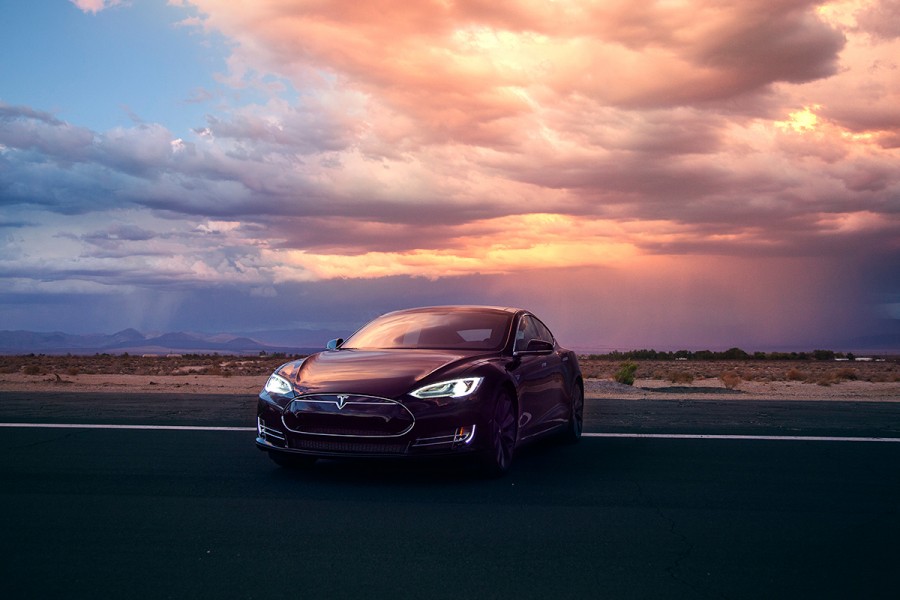 This week, Tesla unveiled the world's first dual electric motor production car and announced that new safety and autopilot hardware is standard on every new Model S.
According to Tesla's blog: Conventional all wheel drive vehicles distribute power to the wheels from a single engine driving a complex mechanical transmission system. By contrast, Dual Motor Model S, which comes with either the 60 kWh or 85 kWh battery, has a motor on each axle, digitally and independently controlling torque to the front and rear wheels.
With its digital torque controls and low center of gravity, Dual Motor Model S has the most capable road holding and handling of any vehicle ever produced.
Where gasoline-powered all wheel drive cars sacrifice efficiency in return for all weather traction, Tesla's Dual Motor propulsion system actually increases efficiency while delivering exceptional traction and control in slippery conditions. By precisely splitting the delivery of current from the battery to each motor, the Model S 85D and 60D actually gain an additional 10 miles of highway driving range compared to their rear motor Model S counterparts.
The Model S P85 already outperforms gasoline-powered cars in the same class with its ability to deliver 100 percent of peak torque from a standing start. They combined their new front drive unit and our P85 rear motor with the objective of outperforming one of the greatest supercars of all time, the McLaren F1. 
Customers can order a Dual Motor Model S today. Deliveries of P85D begin in December for North America, to be followed 85D and 60D in February. Deliveries to Europe and Asia will follow in the months afterwards.
Other Product Updates
Seat comfort improvements and taller headrests for whiplash protection
Improvements for a quieter cabin
Wider rear door opening
Electrically opening, self-closing charge port door on Dual Motor Model S (delivered with Dual Motor Model S)
Increased visor size and larger vanity mirror
Parcel shelf and front trunk cargo net now standard
Air ionizer and carbon filter for cabin air purity
Updated steering column control module
Updates to Alcantara interior trim, such as wrapped roof bow and top pad