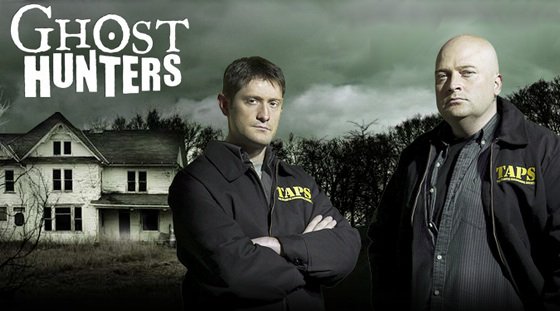 Just in time for Halloween, Syfy announces the pickups of Ghost Hunters Season 10 and Paranormal Witness Season 4! Both hit paranormal series receive 13 episode orders and will return in 2015 to create a chilling night of original programming for the network.
"We couldn't be more excited about entering a brand new decade of paranormal investigations with Jason Hawes, a refreshed TAPS team and Ghost Hunters," said Heather Olander, SVP, alternative series development and production for Syfy. "We also eagerly anticipate the return of a revitalized and scarier than ever Paranormal Witness: True Terror, which features shocking firsthand accounts of truly frightening and skin-crawling supernatural experiences – including the real-life story of the hit movie, The Conjuring."
To date, Season 9 of Ghost Hunters has averaged 1.7 million total viewers, 841,000 viewers in Adults 18-49 and 983,000 viewers in Adults 25-54 (all data Live +7). The two-hour, 200th reunion episode, which aired October 22, was watched by 1.3 million total viewers and was the #1 unscripted show of the night among Adults 18-49 and Adults 25-54 (all data Live +SD).
Season 3 of Paranormal Witness delivered 1.47 million total viewers, 782,000 Adults 18-49 and 833,000 Adults 25-54 (all data Live +7). The season, which aired in 2013, ranked as Syfy's #3 most-watched unscripted series.
As a highlight of Syfy's annual 31 Days of Halloween programming, the Ghost Hunters season finale (airing Tonight – Wednesday, October 29 at 9PM ET/PT) features a special Halloween investigation at the Cincinnati Music Hall in Ohio, where reported hauntings are as frequent as the performances. With paranormal activity said to spike at 3AM, the TAPS team is on high alert to see if they can capture evidence that shores up the claims of those who've experienced hauntings at the Hall.
Ghost Huntersis produced for Syfy by Craig Piligian's Pilgrim Studios (Fast N' Loud, Street Outlaws, The Ultimate Fighter). Piligian, Mike Nichols, Thomas Thayer and Alan David serve as executive producers.
Paranormal Witness: True Terror is produced by Raw TV (Locked Up Abroad and Gold Rush).  Executive Producers are Mark Lewis and Bart Layton.  Series Producer is Rebecca North.