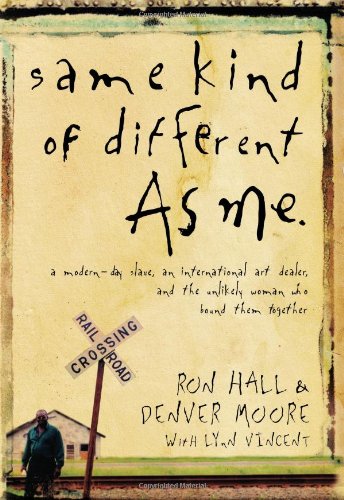 Paramount Pictures announced that Academy Award®-nominees Greg Kinnear and Djimon Hounsou and Academy Award®-winners Renee Zellweger and Jon Voight will star in "SAME KIND OF DIFFERENT AS ME," based on the best-selling nonfiction book by Ron Hall and Denver Moore with Lynn Vincent, author of the bestselling book Heaven Is for Real.
Michael Carney will make his directorial debut from a screenplay he co-wrote with Alexander Foard and Ron Hall. Mary Parent and Cale Boyter will produce through Disruption Entertainment, alongside Darren Moorman, Stephen Johnson and Ron Hall. The executive producers are Chris Bancroft, Hans Graffunder Michael Carney and Foard.
Principal photography began October 27th in Jackson, Mississippi.
"SAME KIND OF DIFFERENT AS ME" is the story of an international art dealer Ron Hall (Kinnear) who must befriend a dangerous homeless man (Hounsou) in order to save his struggling marriage to his wife (Zellweger), a woman whose dreams will lead all three of them on the most remarkable journey of their lives. Voight plays Hall's father, with whom he reconciles thanks to the revelations of his new life.