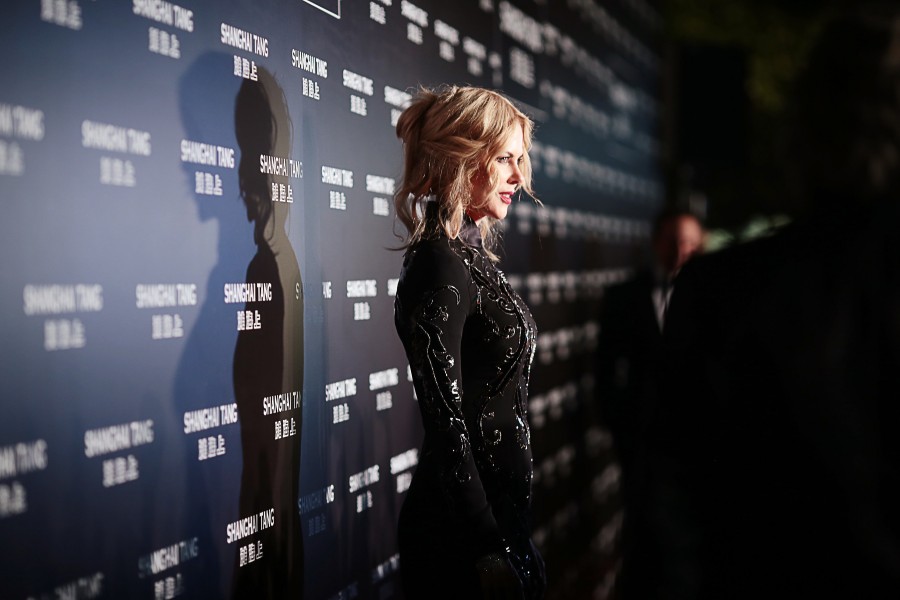 Pioneering Chinese luxury fashion brand Shanghai Tang celebrates its 20th anniversary this year with the launch of a momentous project that will turn modern Chinese fashion into an unstoppable force in the style capitals of the world.
Starting with a glamorous show in Shanghai this past week as the focal point of Shanghai Fashion Week, Shanghai Tang will launch a series of initiatives in the coming years under the China Fashion Chic umbrella. Shanghai Tang has conceived the China Fashion Chic platform to nurture the very best emerging designers in China and inject new energy into modern Chinese fashion chic.
Shanghai Tang invited two leading Chinese designers, Masha Ma and Wang Pei Yi, to develop capsule collections for SS15, showcased within a mega fashion show that climaxed with Shanghai Tang's own SS15 collection.  The catwalk featured internationally renowned Chinese super models Liu Wen, Bonnie Chen and Zhao Lei.
Speaking on the China Fashion Chic red carpet, Oscar-winning actress Nicole Kidman congratulated the brand on its achievement. "I like that this is their 20th anniversary and you're starting a big celebration on Chinese fashion and I love that this is the leading brand."
Renowned actress Lin Chiling said, "We have been working together for many years. Today, Shanghai Tang is showing a Chinese lady's past, present, and future.  Shanghai Tang is the bridge between Chinese fashion and Western style."
Raphael le Masne de Chermont, Executive Chairman of Shanghai Tang, said, "Shanghai Tang has been the global curator of modern Chinese chic for 20 years and in 2014 we will take the next step in our journey to position luxury Chinese fashion on the world stage. We feel honoured to lead this internationalization of Chinese style through China Fashion Chic and we are excited about the coming years."