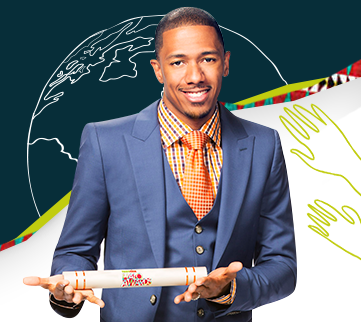 Pop superstars Jessie J, Nick Jonas, Meghan Trainor, Echosmith and The Vamps will perform their chart-topping hits at the Nickelodeon HALO Awards, an hour-long concert special celebrating kids who are "Helping and Leading Others" (HALO) in their communities.  Led by host, creator and executive producer Nick Cannon, the star-studded musical event is being held at New York's Pier 36 and will premiere Sunday, Nov. 30, at 7 p.m. (ET/PT) across all Nickelodeon networks (Nickelodeon, TeenNick, Nicktoons and Nick Jr.) and will stream live for the first time ever on Nick.com and the Nick App.  The concert will also feature Nick stars, celebrity presenters, interactive elements and special surprises.
 
"We're taking over New York City with the hottest music performers and the most awe-inspiring kids for one huge fun night at this year's Nickelodeon HALO Awards," said Cannon. "The HALO Awards embodies the altruistic spirit of the holidays with its positive message and I can't wait to celebrate the terrific work of these young heroes."
 
Beginning today, Nick.com/halo and the Nick App will be the official digital destinations for all things HALO.  Kids will be able to learn all about the HALO Awards, relive the best performances from last year's show, watch videos featuring Nick Cannon and all of this year's musical acts, flip through photo galleries featuring kids who have HALO'd, find out which celebs will have a front row seat to this year's concert event, and score some exclusive sneak peeks before the show. On Nov. 30, kids can watch the concert special unfold through a live photo stream featuring images of their favorite Nick Stars, Nick Cannon, Meghan Trainor and more.  Plus, for the first time ever, Nick.com and the Nick App will feature a live video stream of the HALO Awards so kids can watch the show anywhere.
 
Currently in its sixth year, Nickelodeon HALO Awards is an annual awards show that recognizes real-life kids that are doing extraordinary things in their communities and "Helping and Leading Others" (HALO).  In addition to being awarded a grant for their organization and scholarship funds, each HALO Award honoree is given an once-in-a-lifetime opportunity to meet and connect with celebrities that share their same passion for service.
 
Cited by People Magazine as one of the "Top Ten most successful young people in Hollywood," Nick Cannon is a multi-faceted entertainer — film star, comedian, musician, writer and executive producer of his own hit TV shows.  Beginning as an audience warm-up for the long running Nickelodeon hit show, All That, Cannon soon became a show regular as well as a writer, making him the youngest staff writer in television history at the age of 17.  He went on to star in, direct and executive produce The Nick Cannon Show.  He's since appeared in films including Men in Black II, Drumline, Roll Bounce and 2006's Bobby, for which Cannon became the first African American actor ever to be honored at the world-renowned Cannes Film Festival with the "Breakthrough Actor of the Year" award.  He's the host of America's Got Talent and an NAACP Image Award-winner for "Outstanding Supporting Actor" for his role as a series regular on Up All Night.   Cannon has always made the time to use his resources and his voice to give back to the community and those in need, working with nationally recognized organizations such as Feeding America, Boys and Girls Club, Do Something, Toys for Tots, Stomp Out Bullying, Lupus Foundation of America and The National Kidney Foundation, in addition to running his own Nicholas Scott Cannon Foundation.
 
Presenting sponsors of the annual Nickelodeon HALO Awards are Green Giant™, Reese's Puffs Cereal and Dave & Buster's.