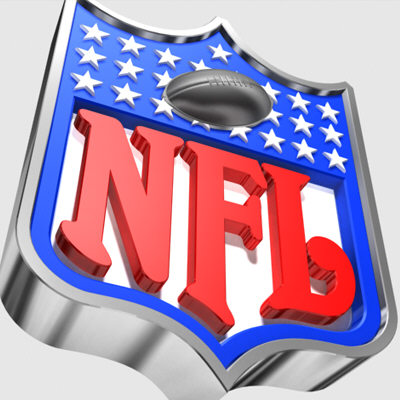 On last night's broadcast of the Giants-Eagles game, NBC broadcasting legend Al Michaels noted that every analyst's prediction is a shot in the dark. "We don't know anything," he said. Any week, anything can happen. That's why the NFL is so captivating week in and week out.
Did the preseason experts pick the Dallas Cowboys to be 5-1 after week six coming off a road victory in Seattle? That's where they are, and perhaps the best team in football at the moment. Their 30-23 win over the defending super bowl champion Seahawks was gutsy, and a statement performance. Down 10-0 in the first quarter on the road they remained poised and fought back to win. While Dallas looked mighty, the Seahawks appeared vulnerable. Sunday afternoon was also Dallas running back DeMarco Murray's sixth consecutive outing with 100 or more rushing yards.
Super Bowl champions from a few seasons ago, the Green Bay Packers were in prime form in their 27-24 defeat of the Miami Dolphins. Quarterback Aaron Rogers orchestrated a last minute drive for the game-winning touchdown on the road. The drive included a faked spike, catching the Dolphins off-guard, which led to the ensuing four yard touchdown catch by Andrew Quarless to win the game. Rogers, the 2011 NFL MVP, also threw for 264 yards and three touchdowns.
Another group of recent champions, the Baltimore Ravens, also seemed to regain their championship swagger this weekend. Their 48-17 win over the struggling Tampa Bay Buccaneers was an utter blood bath. Former Super Bowl MVP Joe Flacco threw five touchdown passes in the first half, leading Baltimore to a 38-0 lead entering halftime. After missing the playoffs last season, the Ravens should contend for a seed this season.
Sunday also marked the first tie of the season with Carolina and Cincinnati's 37-37 stalemate. Bengals kicker Mike Nugent missed a 36 yard field goal, a chip-shot by his standards, as overtime expired, ending the game in a draw.
All scores from Sunday's games:
TENNESSEE def. Jacksonville: 16-14
Baltimore def. TAMPA BAY: 48-17
Denver def. NEW YORK JETS: 31-17
Detroit def. MINNESOTA: 17-3
New England def. BUFFALO: 37-22
CINCINNATI tied Carolina: 37-37
CLEVELAND def. Pittsburgh: 31-10
Green Bay def. MIAMI: 27-24
San Diego def. OAKLAND: 31-28
Chicago def. ATLANTA: 27-13
Dallas def. SEATTLE: 30-23
ARIZONA def. Washington: 30-20
PHILADELPHIA def. New York Giants: 27-0
By Kyle Edwards
Watch the San Francisco 49ers take on the St. Louis Rams tonight on ESPN's Monday Night Football at 8:30 pm ET.