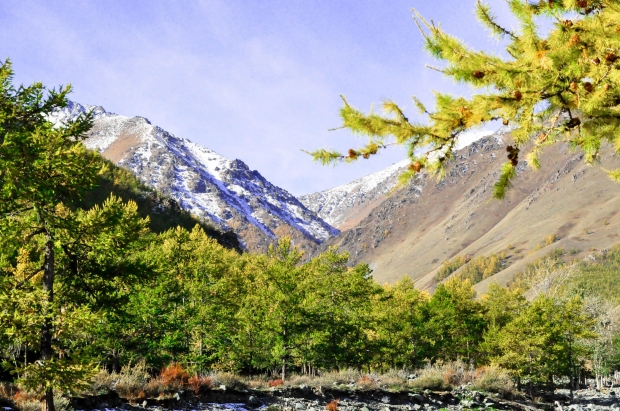 Just coming off of President Obama's announcement marking the San Gabriel Mountains a national monument, the National Forest Foundation's (NFF) Board of Directors has approved a $3 million San Gabriel Mountains National Monument Fund (SGMNMF) for high priority work on the new San Gabriel Mountains National Monument. The SGMNMF will jump start critical restoration and stewardship projects on the National Monument, designated by President Barack Obama on October 10th.
The San Gabriel Mountains National Monument will include roughly 350,000 acres of the rugged San Gabriel Mountains that rise from the Angeles National Forest. The Angeles National Forest represents 70 percent of the open space in Los Angeles County and provides more than one-third of the County's drinking water. The NFF has been working to address restoration needs on the Angeles National Forest since 2010 as part of its national Treasured Landscapes, Unforgettable Experiences conservation campaign.
The NFF has generated $850,000 towards the goal of $3 million for the SGMNMF and is already engaging stakeholders as well as underserved communities in this initiative. The NFF is also working with a coalition of philanthropic organizations, including the Resources Legacy Fund, which with funding from the Hewlett, Wyss, Annenberg, Packard, and California Communities Foundations, and the California Endowment, is working to establish a $500,000 San Gabriel Partnership Fund to support recreation and habitat improvement projects in the Monument and surrounding communities.
"This designation validates more than a decade of work that local groups have devoted to protecting the San Gabriel Mountains. We are committed to continuing our work with stakeholders, meeting our goal of $3 million and connecting underserved communities in Los Angeles with the treasured landscape out their back door," said Possiel.
The NFF works across the country to connect Americans to the 193-million-acre National Forest System and to improve the health and public enjoyment of these remarkable natural areas. The NFF's multi-year restoration initiative on the Angeles National Forest has been supported by the Walt Disney Company, Boeing Corporation, Coca-Cola, Edison International, Alcoa and a number of individuals and foundations.
"The NFF has been instrumental in helping to restore the Big Tujunga Canyon and other areas of the Angeles National Forest following the 2009 Station Fire, and we are pleased to be working with them to involve new stakeholder groups, identify high priority initiatives, raise funds and continue important restoration work on the National Monument," noted Bruce Saito, LA Conservation Corps' Executive Director Emeritus and Sr. Advisor.
Businesses and individuals interested in supporting the San Gabriel Mountains National Monument Fund are encouraged to contact the National Forest Foundation to learn more about the Fund and the NFF's restoration campaign in the Angeles National Forest.