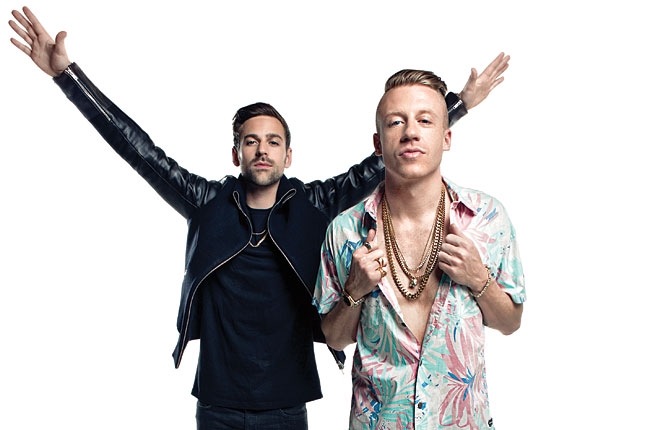 One of the biggest weekends in running this year just got bigger, Macklemore & Ryan Lewis will headline next month's Rock 'n' Roll Las Vegas Marathon & ½ Marathon to benefit the Crohn's & Colitis Foundation of America. The Grammy Award winners will perform on Sunday, November 16 during the pre-race concert which begins at 3:00pm. The marathon and half-marathon start at 4:30pm, running on both sides of the Las Vegas Strip at night.
All new in 2014, Rock 'n' Roll Las Vegas returns the weekend of November 14-16 as the only running event to be illuminated by the neon lights on the Las Vegas Strip. Featuring the must-see Vegas sights from the iconic 'Welcome to Las Vegas' sign to the Fountains of Bellagio, the marathon and half-marathon route finishes at the base of the Mirage Volcano.
The unique course and nighttime race attracts runners of all abilities to experience the one-of-a-kind event with live bands at every mile, a Run-Thru Wedding for couples to elope on-the-go, the infamous group of Running Elvi, along with pre- and post-event parties throughout the weekend at Vegas' top nightlife venues. The event is on pace to sell out and runners are encouraged to register today at StripAtNight.com. The Zappos.com ½ of the Half is already sold-out.