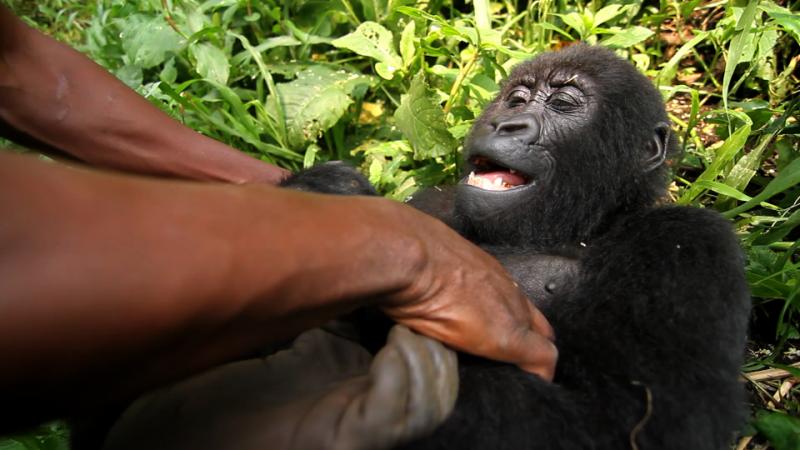 Netflix is teaming up with Leonardo DiCaprio as well as production company Appian Way Productions on the upcoming original documentary release, VIRUNGA.
Part investigative journalism and part nature documentary, VIRUNGA is an acclaimed film from director Orlando von Einsiedel that follows an embattled team of park rangers and the endangered mountain gorillas they protect, as they are caught in the crossfire of poachers, militia and industry in Africa's oldest national park.
DiCaprio will serve as an executive producer on the film, which is slated for release on November 7 in theaters in New York and Los Angeles and on Netflix in all territories where Netflix is available.
"Films like VIRUNGA are powerful stories that are a window into the incredible cultural and natural diversity of our world, the forces that are threatening to destroy it, and the people who are fighting to protect it.  Partnering with Netflix on this film is an exciting opportunity to inform and inspire individuals to engage on this topic," said DiCaprio.
"Leo intuitively understands that there is nothing like the power of film to reach people's hearts and minds," said Netflix Chief Content Officer Ted Sarandos. "With VIRUNGA, we'll work with Leo to introduce viewers around the world to an incredible, gripping story that will have audiences guessing right up until the final act."