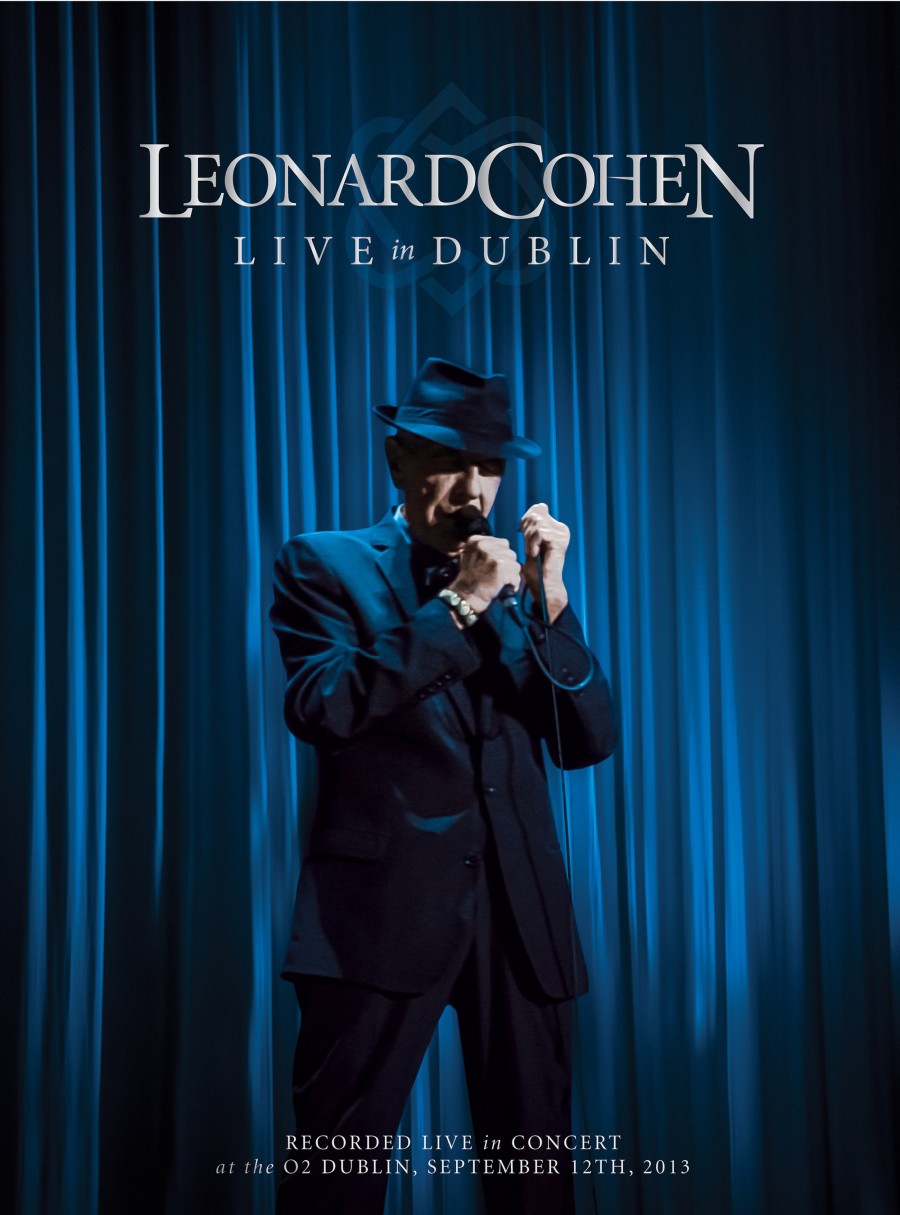 Columbia Records and Legacy Recordings, the catalog division of Sony Music Entertainment, will release Leonard Cohen – Live In Dublin, a full-length concert recording and film, on Tuesday, December 2nd.
The first (and only) release of a complete Leonard Cohen concert to be shot in high definition, Live In Dublin will be available in 3 CD/DVD, 3 CD/Blu-ray and digital configurations. Lensed and recorded at Dublin's 02 Arena on September 12, 2013, Leonard Cohen – Live In Dublin documents a peak performance from the musician's monumental sold-out 2012-2013 world tour, introducing Cohen's then-latest release (2012's Old Ideas) within a major canonical on-stage retrospective.
This state-of-the-art audio-visual HD presentation of a full-length concert from the Old Ideas World Tour delivers this artist's repertoire (backed by a band recognized by critics as his best ever) with the intimacy, intensity and poetic beauty that have become hallmarks of a Leonard Cohen concert. Live In Dublin recreates the deep emotional connection that audiences felt so powerfully and critics praised universally with five-star reviews during Cohen's most recent tour.
Live In Dublin is the singer-songwriter-novelist-performer's second new release this year. On September 23, 2014, two days after Cohen's 80th birthday, Columbia Records released Popular Problems, the Canadian bard's 13th studio album of new material since his 1967 debut, Songs of Leonard Cohen.  An international success, Popular Problems reached #1 on the iTunes chart in 31 countries and entered the Billboard 200 at #15 while debuting at #1 on the Austrian, Canadian, Dutch, New Zealand and Swiss album charts; the new album also debuted Top 5 in Belgium (#2), Finland (#2), Germany (#4), Italy (#5) and Sweden (#5)
An immersive viewing experience, Leonard Cohen – Live In Dublin's three hours of music and magic includes an 11-song first set, a 10-song second set and an 8-song encore. The DVD features bonus live tracks recorded in Canada in 2013.