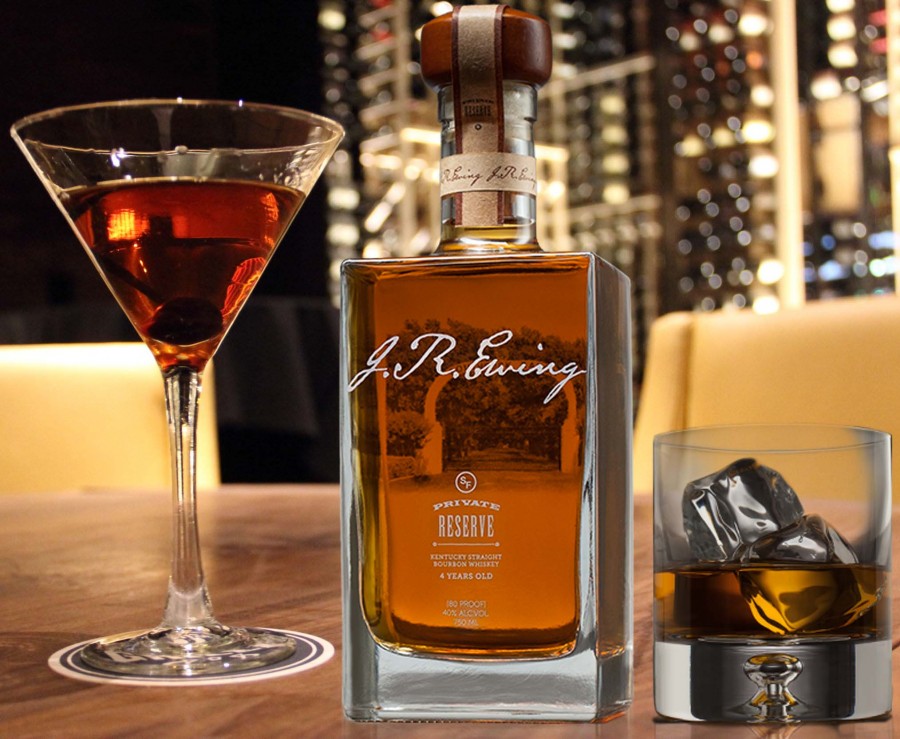 I recently became interested in learning about the making of whisky and bourbon, which I find quite fascinating. I was just about finished writing my story on Johnnie Walker when I received an invitation to the launching of J.R. Ewing Bourbon. What a coincidence! Besides the fact that the name itself evoked great memories of the iconic actor Larry Hagman, I could not help wondering, why now? My curiosity would not let me pass on the opportunity. While I could just picture J.R. with a glass of his own bourbon in hand, the question remained; who are the players involved? Before sitting down with Andy Harmon, the brain child behind the brand, I made some quick research on the two main partners. First; Harmon, a native New Yorker who has resided in Dallas for the past 20 years and  comes from the advertising world, where he had been developing beer, wine and spirits brands throughout his career. From the launch of Miller Genuine Draft to promotions for Miller Lite and the full suite of Diageo brands, Harmon's marketing expertise has driven consumer demand for dozens of successful brands. His experience, relationships in Hollywood and spirits arenas, enabled Southfork Bottling Company to create partnerships with Warner Bros. and TNT to acquire the license to produce and build the J.R. Ewing Bourbon brand.
Second; Charles Waldman. I discovered that he was an expatriated Brit with 25 years of experience in wine & spirits. Waldman has been the driving force behind many product success stories. He created NYak, a cognac whose market launch inspired Remy to market the brand throughout the hip-hop market. He also was a founder of Chocolais, a premium chocolate wine that catapulted the category to new heights. Waldman's knowledge and expertise in the spirits market was instrumental in the development of J.R. Ewing Bourbon.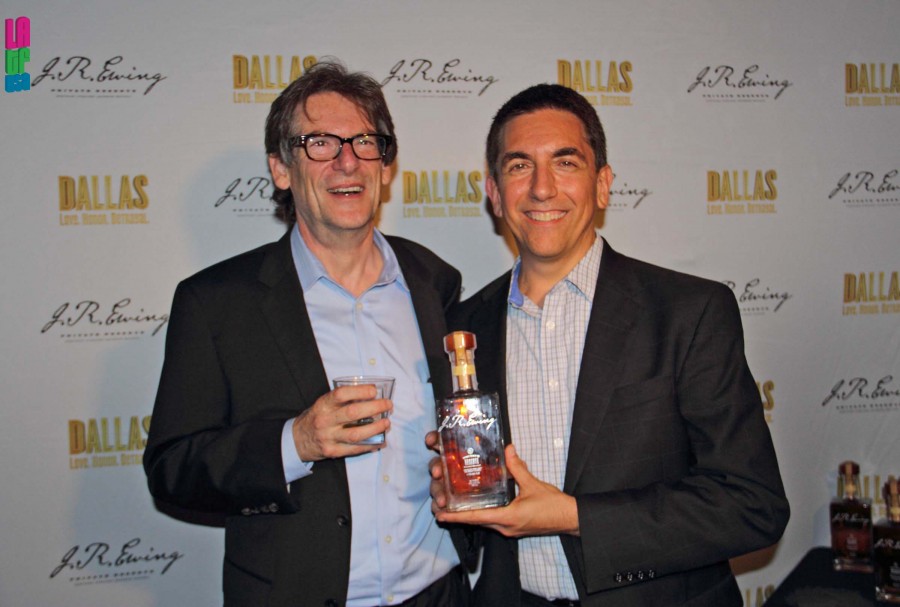 The spirit itself comes from Kentucky where it has been handcrafted with techniques passed down through generations of master distillers. It is aged for 4 years in newly charred American Oak barrels resulting in a classic taste with sweet hints of caramel, Vanilla and a touch of orange.
Tell me how you secured the rights to J.R. Ewing.
Andy Harmon: It's an interesting story. My partner Charles Waldman and I worked together on a different project, on a totally different brand. I have an advertising agency called Levenson Group. I'm kind of a creative suit. I was never the creative director of an agency, but primarily a strategy and business brain. So it actually came about somewhat by accident and some by strategic thinking, because Charles and I had talked about creating a brand. We didn't have any great ideas; we had a wine brand that we were pursuing at one point, and it didn't quite happen. But I ran into Ken Topolsky, the producer of Dallas, at a charity event in Dallas. He looked like an interesting guy, so I just introduced myself and I said, 'I represent a lot of liquor brands and wine brands. I know there's a ton of drinking on Dallas, would you be interested in a product placement or so?' He was like, 'Yeah.' So we talked for a while. We hit it off, and I said, 'I'll come to your office next week and we'll talk about it. He said, 'Great.'
So driving home, I couldn't get it out of my head that J.R. Ewing would not pump up somebody else's brand — he'd have his own damn brand. He could do it better, and it would be something that's really high quality and really elegant. So the following day we started to play with the packaging. Our creative director at Levenson, Chuck Paris, kind of masterminded the package itself. We thought up some scenarios. One of the key elements is that we wanted to make sure that the brands really reflected J.R.'s tastes. Because we saw what was done — there was a J.R. beer back in the '80s. It was really campy and kitschy. It was horrifying. I don't know what it tasted like.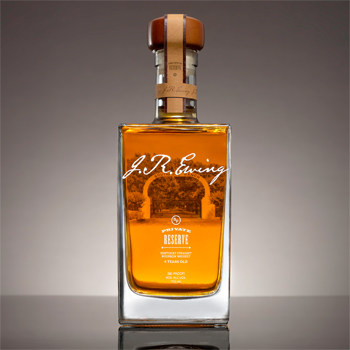 Bourbon would seem to be a better fit.
AH: He drank bourbon so the only way we could see doing a brand with J.R. would be with a bourbon. And we wanted it to be something that he would be proud of — something that he would drink or display in his office — and be respectful to that. It's the best things in life — he was after it all. So we came back to Ken with the idea and he loved it. Cynthia Cidre and Michael Robin came in and we presented it to them. We even had ideas for how they might incorporate it into the show.
Was J.R. Ewing your idea?
AH: Respectfully, yes. I basically thought of the idea of J.R. and brought it to the team and we built it out and came back with a brand. Cynthia, of course, came up with way better ideas than I had of how to incorporate it into the show. So we got to that point and now Cynthia was introducing us to the team at Warner Bros. which was where we were negotiating a license. Unfortunately, shortly after, Larry passed.
It was a little bit difficult and we basically sat on it and said, 'Let's just wait, because everybody's hurting about this.' about two months later, I called Cynthia and I said, 'We're not being opportunistic here; we thought we had a good idea here.
She went to Larry's wife and his son, and they were very supportive of it. They thought he would love it. I think it would have been really cool. In that respect, I miss the fact that he can't be involved in it.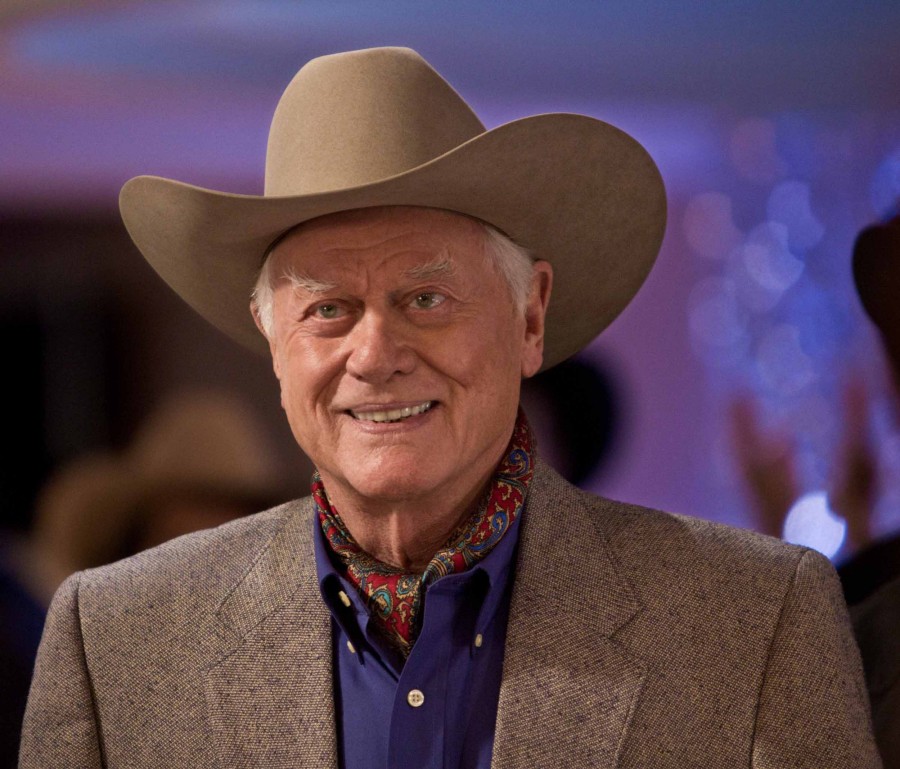 So you're the creative part of J.R. Ewing?
AH: I'm a brand guy.
What is the plan?
We want to first establish the brand in the United States, so we want to start there. We have conversations going internationally. But I think what we'd like to do is keep the brand as a premium brand where we're really creating a profile that is with the liquid. We interviewed a lot of distillers before we chose this liquid. And it's a very approachable bourbon; it's not hard to drink, or very oaky. The thought was that if you've been drinking bourbon for four years, the chances of you starting a new brand that's based on a pop culture character is very small. But the popularity of bourbon kind of has opened up a new consumer for bourbon, and we want it to be more attractive to — not so much an entry-level drinker — but someone who's developed a profile for good bourbon, so people that are interested in the show and people who are trendsetters in bourbon and in the bar scene.
Would you say that you are in the show biz lane?
We're more in the show biz lane than the old-time bourbon drinker.
Can you entice a new generation of social drinkers by telling them a story they can relate to and in the process teach them the making of American bourbon?
Absolutely, and that's an important part of the brand fabric. It's important that J.R. was an American icon, and beyond that, obviously he's known throughout the world. But a lot of times you can get lost in bourbon, whiskey and scotch. The idea is important to us that it's a straight Kentucky bourbon.
Most bourbon comes from Kentucky, right?
Well, yes. There are Tennessee bourbons, but to be a straight bourbon whiskey, it has to be from Kentucky. So even overseas, people ask us in our presentations, 'Is it from Kentucky, really?' Because that's important. Just like champagne and tequila are important to them, Kentucky is important to bourbon.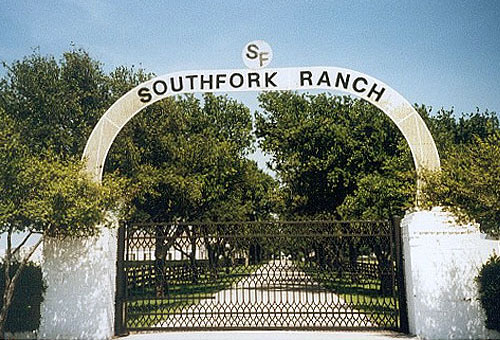 Is J.R. Ewing going to first grow the company into other brands?
I'll give you a hedged answer. We think that we have a big opportunity with J.R. Ewing Bourbon. And as much as we're all as greedy as J.R. would want to be.
We want to be a little bit patient because we want to grow the brand correctly, and build it so that it's built to last. We have other ideas in the pipeline, but for the moment, we're going to focus on J.R. There'll be some gift packaging that we're working on.
Who else do you have on board with you?
As you know, it takes an army to get a brand out there. We started this partnership with Prairie Creek Beverageswhich is essentially our supplier, and distributes around the country. Glazer's distributing in Dallas, which is kind of our lead distributor in the central U.S. But Prairie Creek developed a relationship with Southern Wine & Spirits here in California and what better partners do you have than groups on the distribution end than Glazer's and Southern?
Any plans to distribute in Vegas?
Absolutely. Actually, I think Southern will be our group in Nevada as well. There is certainly a casino plan. We want to get as broad of a distribution as possible. On-premise. Steak houses, we thought was a really — I don't want to say easy, but a natural tie-in for us, so groups like Del Frisco's and all of their related properties like Del Frisco's Grille and Sullivan's and others.
What about night clubs?
The on-premise part is a slower build, I think. So I think that's the next stage for us.
You have an interesting idea and an interesting brand in J.R. Ewing Bourbon.
Well, having a pop culture friendly idea that's backed up by a real liquid.
Though, I am far from being a connoisseur, I would have to say that J.R is smooth and non-aggressive, but crisp to the palette with a definite nose which exudes in vanilla and spices. You definitely can get into it. J.R.Ewing is here to stay!
By Michele Elyzabeth