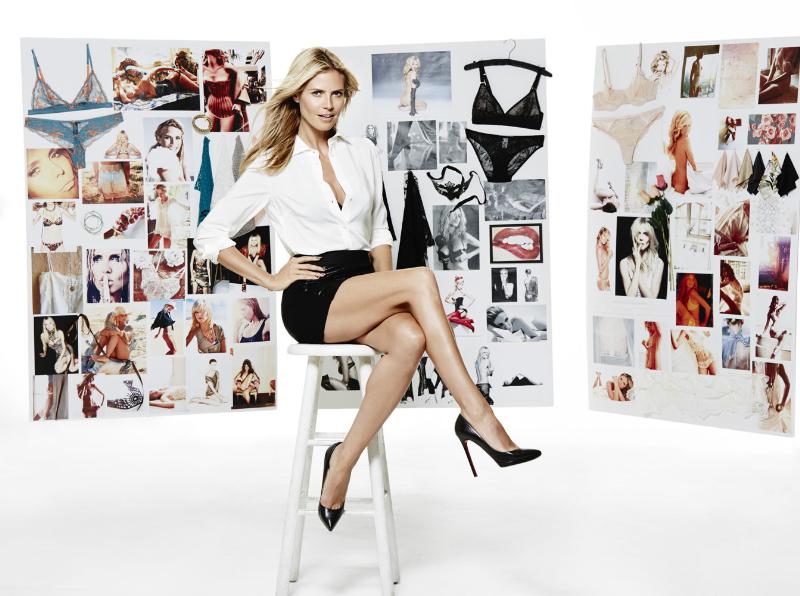 Bendon, the Intimate apparel company announced a new partnership with supermodel and television host Heidi Klum, as the Creative Director and face of Bendon's flagship Intimates collection, succeeding Elle Macpherson after 25 years with the brand. Klum has established herself as a style and beauty icon. In what is believed to be a world first, the entire Elle Macpherson Intimates collection will be rebranded as Heidi Klum Intimates and will launch on January 1st, 2015.
"As a globally renowned supermodel and successful entrepreneur, we are very excited to welcome Heidi to our flagship Intimates collection," said Justin Davis-Rice, CEO of Bendon. "As our industry continues to globalize, fresh designs and active publicity are becoming more and more important. Elle has been a great partner to Bendon, however it's time to take the brand to even greater heights, and Heidi is perfectly positioned to do just that. From the first meeting it was obvious that we were destined to collaborate and work together – her energy, work ethic and passion for lingerie is incredible. I am looking forward to working with her as we continue to build on the heritage of our Intimates brand."
Klum said, "I've always loved lingerie and can't describe how incredibly exciting it is to globally launch my Intimates collection with Bendon, a true leader of the industry. In addition to spending a majority of my career modeling lingerie, I am also a woman whose body has changed over the years. I am a mother of four children so I genuinely understand the importance of finding the right lingerie. I want women everywhere to feel sexy, empowered and confident in my collection every time they wear it."
Bendon is owned by Eric Watson's Cullen Investments and CEO Justin Davis-Rice, who for the past five years has spearheaded the global growth of the business, which includes international brands such as Stella McCartney Lingerie, Pleasure State, Bendon, Fayreform and Lovable. The company launched its flagship Intimates collection withElle Macpherson in 1990, and this brand has become the largest celebrity endorsed intimates collection in the world, distributed widely inAustralia, New Zealand, Europe and the USA.