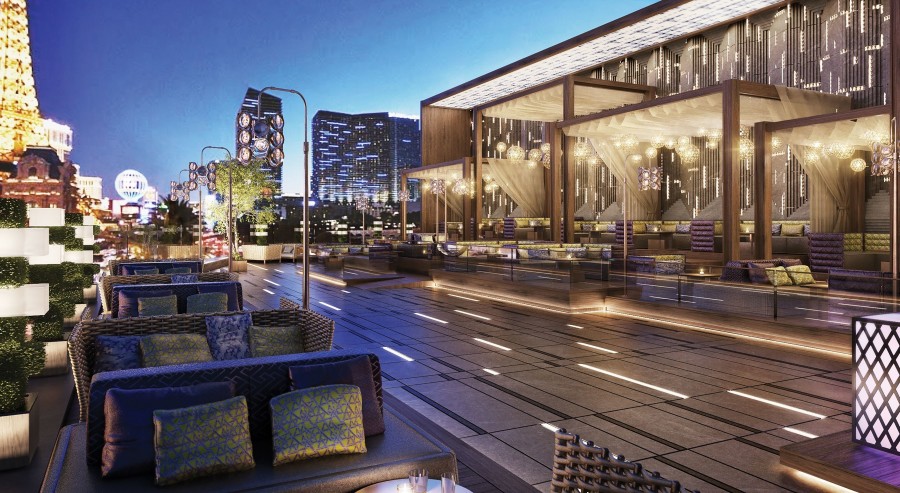 Hakkasan Group announced its newest nightclub concept, Omnia. Heralding in the next generation of luxury nightlife offerings, Omnia will take over the former space of the iconic PURE Nightclub at Caesars Palace in Las Vegas. The multi-faceted destination is set to open Spring 2015.
Designed by the internationally renowned Rockwell Group, Omnia spans 75,000 total square-feet. The multi-level venue will encompass a seductive ultra-lounge, a high-energy main room and mezzanine, as well as a breathtaking rooftop garden, showcasing panoramic views of the Las Vegas Strip. Filled with interactive features and luxurious finishes at every turn, Omnia will set the stage for patrons who enter our world to discover the unexpected.
The Omnia experience will merge the opulent, classic design of the physical space with state-of-the-art, modern technology. The interaction between these two elements will make Omnia a truly distinctive and transformative nightlife destination, offering guests access into the extraordinary, the unique, and the unparalleled. 
"Hakkasan Group prides itself on consistently setting new standards for excellence within the hospitality industry and creating exceptional experiences for our guests," said Neil Moffitt, CEO of Hakkasan Group. "With Omnia, we look forward to introducing a new luxurious nightlife environment by providing unexpected and bespoke elements of intrigue and opulence that have yet to be seen in a nightclub setting."
With the launch of its website, www.OmniaNightclub.com, future guests will have the option to sign up for insider information, news and announcements about the future hot spot. Guests can also find Omnia on Facebook, Twitter and Instagram. For private or corporate event buy-out opportunities, please call 702-853-4342, or visit www.OmniaNightclub.com.