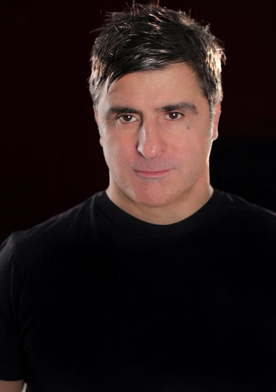 Sony Music Announces, Afo Verde, Chairman & CEO of Latin America, Spain and Portugal at Sony Music will receive the Lifetime Music Industry Achievement Award at the 39th annual T.J. Martell Foundation Honors Gala October 21, 2014 in New York City. Each year the T.J. Martell Foundation bestows the Lifetime Music Industry Achievement Award, its most prestigious honor, to a pioneering individual whose groundbreaking contributions have greatly impacted the music and entertainment landscape.
Adding to the excitement, Sony Latin has also announced that chart-topping pop star, Chayanne will present longtime mentor and comrade, Afo Verde with the esteemed award during the star-studded affair.
With almost 30 years of experience, Afo Verde, has and continues to nurture the careers of Latin music's most luminescent entertainers, including Shakira, Ricky Martin, Marc Anthony, Carlos Santana, Prince Royce, Pitbull, Romeo Santos, Draco, Camila, Chayanne and the late Argentinean pop-rock legend, Gustavo Cerati, of the iconic band Soda Stereo. The Argentina born musical visionary joins the likes of music history-makers and past award recipients like rock icon, Sting, Motown founder, Berry Gordy, visionary composer, Quincy Jones, Def Jam founder, Russell Simmons and Chief Creative Officer at Sony Music Entertainment, Clive Davis.
Verde's induction is particularly exciting as he is the first Hispanic executive ever to take home this epic mark of distinction during the Foundation's four-decade history.