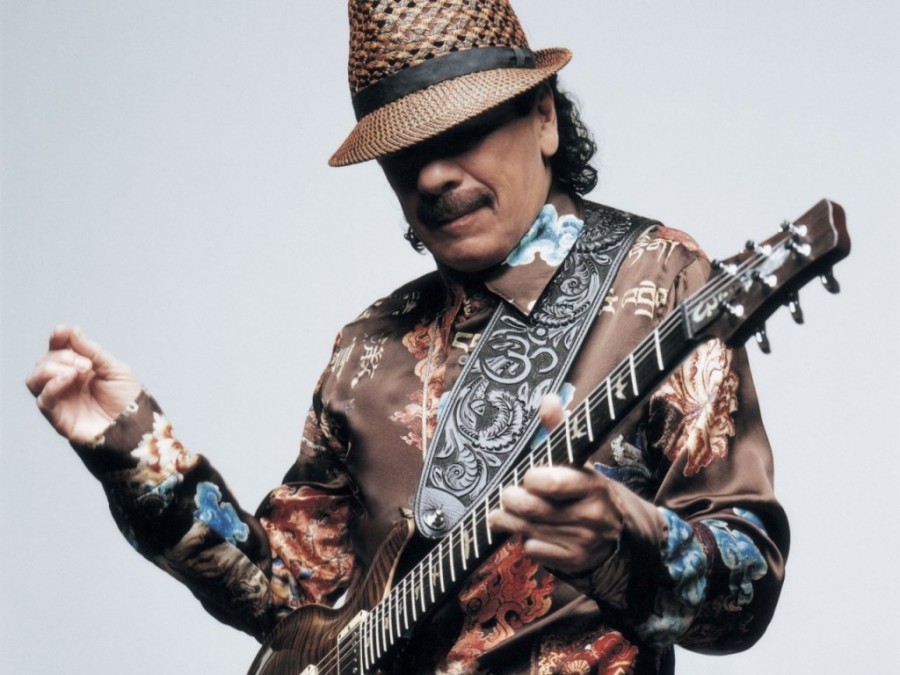 Ten time GRAMMY®-Award and Three time Latin GRAMMY®-Award winning rock icon and Rock and Roll Hall of Famer Carlos Santana and his GRAMMY®-Award winning son Salvador Santana will perform an instrumental version of the National Anthem at the San Francisco Giants vs. Kansas City Royals Game 4 of the Major League Baseball's World Series on Saturday, October 25 at San Francisco's AT&T Park.
The performance precedes the launch of Carlos Santana's memoir "The Universal Tone: Bringing My Story to Light" on November 4 and his return on November 5 to House of Blues Las Vegas at Mandalay Bay Resort and Casino to continue his multi-year residency of An Intimate Evening with Santana: Greatest Hits Live.
Santana is currently nominated for two Latin GRAMMYs for his first-ever Latin album Corazon (RCA/Sony Latin Iberia) featuring superstar collaborative performances by Latin Music's finest. The album is certified U.S. Latin Double Platinum and was the top selling Latin Music album in the United States for six consecutive weeks.