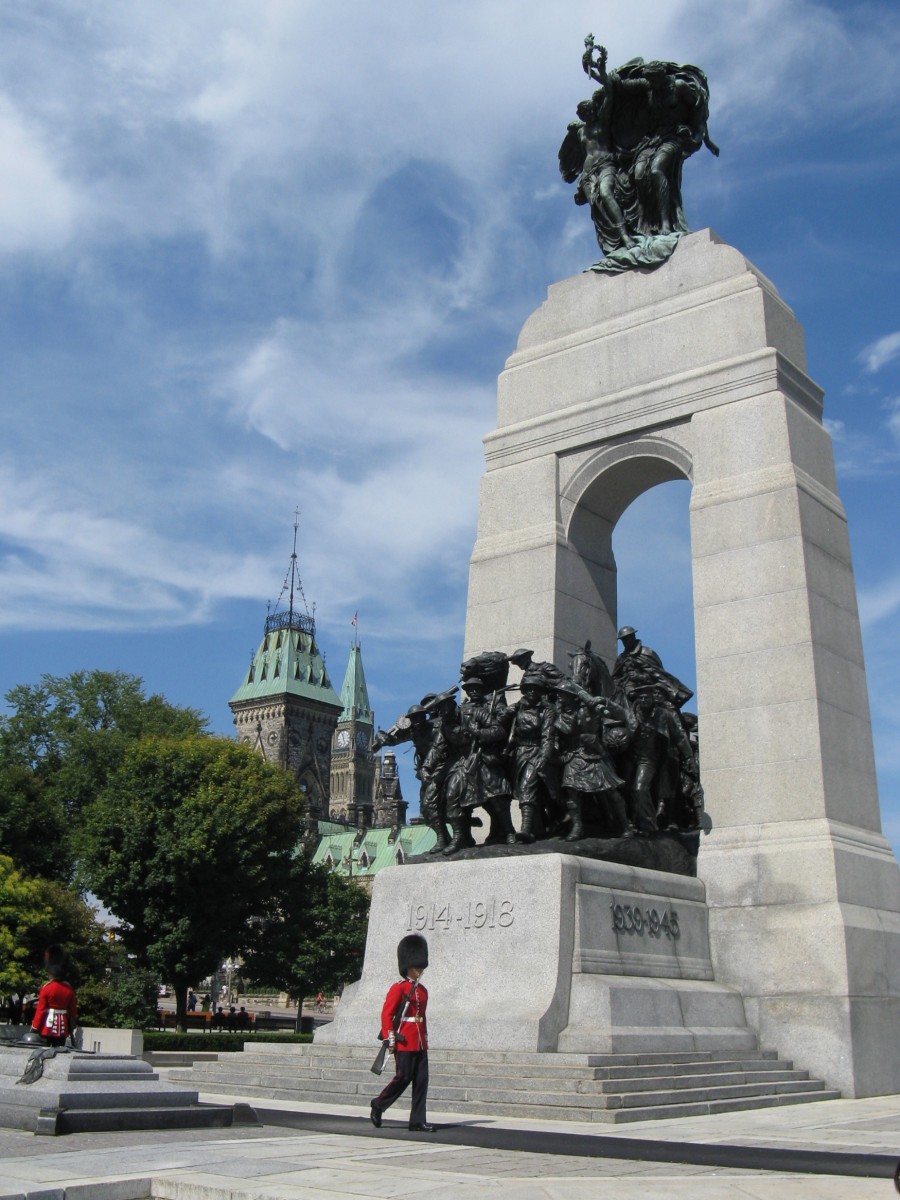 On Wednesday, the Parliament of Canada in Ottawa was under attack. This was the second tragic event in Canada to occur just two days after Martin Couture-Rouleau struck two members of the military with his car in a St-Jean-sur-Richelieu, Quebec. The CSIS described the act as "the violent expression of an extremist ideology." On the 22nd of October, Michael Zehaf-Bibeau, from the Canadian watchlist, stormed through the Parliament, killing soldier Cpl. Nathan Cirillo at the Canada War Memorial.
Recently, Canada had announced plans to join the US in their air strikes campaign against ISIS militsnts in Iraq. There is no news yet regarding any connection between the shooting. Zehaf-Bibeau was reportedly a Muslim convert. Two sources said the gunman had a history of drug use before he converted. According to CNN, his passport had been confiscated by Canadian authorities when they learned he planned to go fight overseas.
The National Flag of Canada will be flown at half-mast on the Peace Tower in Ottawa until further notice to commemorate the tragic events.