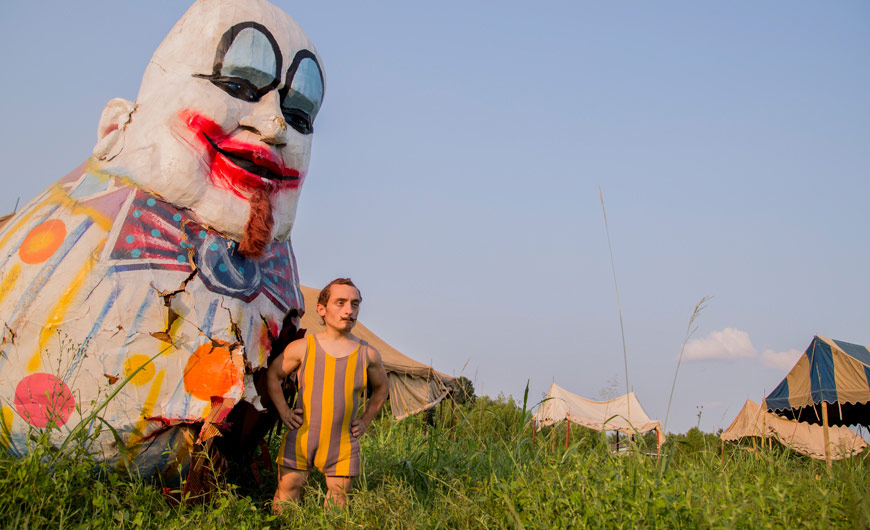 American Horror Story: Freak Show begins its tale in the quiet, sleepy hamlet of Jupiter, Florida. The year is 1952. A troupe of curiosities has just arrived to town, coinciding with the strange emergence of a dark entity that savagely threatens the lives of townsfolk and freaks alike.
This is the story of the performers and their desperate journey of survival amidst the dying world of the American carny experience. One of the only surviving sideshows in the country struggles to stay in business during the dawning era of television. When police make a terrifying discovery at a local farmhouse, the eccentric purveyor of the freak show sees an opportunity that will lead her troupe either to their salvation or ruin.

Catch the premiere tonight at 10pm on FX.