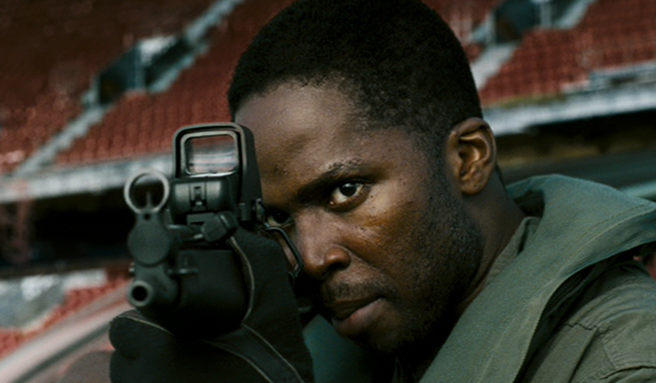 AMC isn't the only network with zombies and zombie hunters. "Z Nation" will see its series premiere Friday September 12th on Syfy (10-11 p.m. ET).
In Z Nation, three years have passed since the zombie virus has gutted the country, and a team of everyday heroes must transport the only known survivor of the plague from New York to California, where the last functioning viral lab waits for his blood. Although the antibodies he carries are the world's last, best hope for a vaccine, he hides a dark secret that threatens them all.
With humankind's survival at stake, the ragtag band embarks on a journey of survival across three thousand miles of rusted-out post-apocalyptic America. Z Nation stars Harold Perrineau ("Oz," "Lost") Tom Everett Scott ("Southland," "Beauty and the Beast"), DJ Qualls ("Supernatural"), Michael Welch ("Twilight" trilogy), Kellita Smith ("The Bernie Mac Show") Anastasia Baranova ("The Darkness II"), Russell Hodgkinson ("Big Fish") and Keith Allan ("Rise of the Zombies").
Karl Schaefer ("Eerie Indiana," "Eureka," "The Dead Zone") serves as executive producer and showrunner. Acclaimed action director John Hyams ("Universal Soldier: Day of Reckoning") directed the pilot. The series is produced by The Asylum and sold internationally by Dynamic Television.