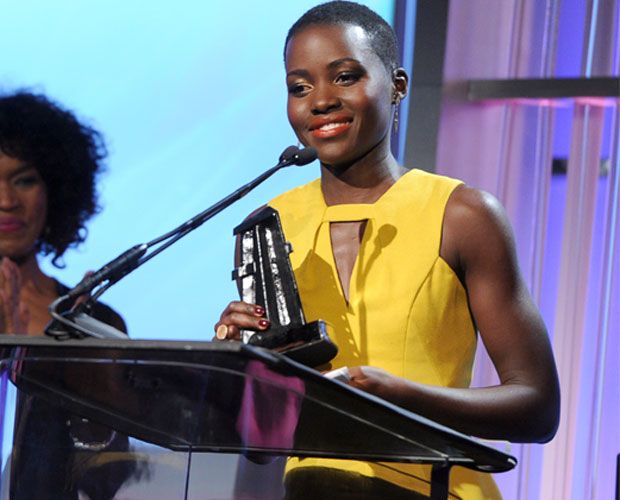 The HOLLYWOOD FILM AWARDS®, which honors excellence in filmmaking, will make its television debut live from the Hollywood Palladium on Friday, Nov. 14 (8:00-10:00 PM, live ET/delayed PT) on the CBS Television Network. To celebrate the ceremony's premiere, CBS will expand its primetime Friday night lineup, beginning at 7:30 PM (live ET/delayed PT) with a red carpet pre-show and capping the night with a star-studded one-hour post-show at 10:00 PM (live ET/delayed PT) hosted by CBS THIS MORNING's Charlie Rose, Gayle King and Norah O'Donnell.
"We're excited to schedule an expanded Friday night lineup to celebrate the kick-off of the annual awards season with the first live broadcast of the Hollywood Film Awards," said Nina Tassler, Chairman, CBS Entertainment. "For almost two decades, the evening has been limited to industry insiders. Teaming with dick clark productions and CBS THIS MORNING, we look forward to giving viewers across the country a front row seat to the entire night, from red carpet arrivals to honorees' backstage reactions."
 
"CBS is the perfect partner to embrace the Hollywood Film Awards' 17-year legacy of honoring Hollywood cinema luminaries with an unprecedented night at the Network," said Carlos de Abreu, founder of the Hollywood Film Awards. "With dick clark productions, the leader in live television events, we hope to create a night that gives viewers a look into one of the most glamorous events of the year, while honoring our commitment to recognize stellar filmmakers and launch the award season."
2013 honorees included some of the biggest names in Hollywood such as Sandra Bullock, Chris Cooper, Benedict Cumberbatch, Lee Daniels, Julie Delpy, Michael DeLuca, Harrison Ford, Ethan Hawke, Jake Gyllenhaal, Michael B. Jordan, John Knoll, Jared Leto, Juliette Lewis, Richard Linklater, Margo Martindale, Matthew McConaughey, Ewan McGregor, Steve McQueen, Dermot Mulroney, Sophie Nelisse, Julianne Nicholson, Lupita Nyong'o, David Oyelowo, Julia Roberts, Dan Scanlon, Sam Shepard, Misty Upham, Jerry Weintraub and many more.
 
The HOLLYWOOD FILM AWARDS, founded in 1997 by Carlos de Abreu, is traditionally seen as the official launch of the Hollywood awards season, with some of the world's biggest stars in attendance.
The recipients of the awards are identified and selected by an advisory and selection team of film industry insiders and executives, and are based on the honorees' body of work and/or a film that is to be released during the calendar year.
 
The special half-hour red carpet show will feature interviews with the stars as they arrive (7:30-8:00 PM, live ET/delayed PT) for the evening.
 
Following the Awards broadcast, the festivities will continue with a live one-hour show that will feature interviews with honorees and look back at the evening's highlights. CBS THIS MORNING's Charlie Rose, Norah O'Donnell and Gayle King will host from the Hollywood Palladium (10:00-11:00 PM, live ET/delayed PT).
 
The host, presenters and performers will be announced at a later date.
Photo @HollywoodAwards