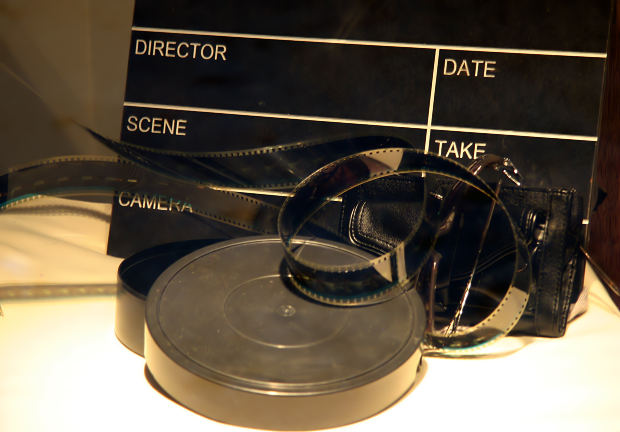 From September 19-21, in sunny Santa Monica, The Awareness Festival will be celebrating their successful week of screenings, with a lineup sure to impress and inspire. http://www.awarenessfestival.org
Featuring over 50 films from Friday to Sunday at the Historic Women's Bay Club, Promenade Playhouse, and the Aero Theater, this will include the Los Angeles premiere of the much anticipated and multi award winning The Starfish Throwers. http://www.imdb.com/title/tt3353428/
There will also be performances from Pablo Dylan and Claes Cem, who will be performing at the Closing Night Party.  Rounding out the events are a yoga class by Felicia Tomasko and talks including a Keynote speech from Sara Ivanhoe the Weight Watchers celebrity yoga teacher "The Legacy of Yoga: Past & Future" at 6:45 PM today (Friday September 19, 2014), followed by the US premieres of The Kingdom Within (Christianity and Yoga) and Part & Parcel" A Yoga Satsang (History of Yoga).  Speakers include Kate Neligan of Synergy TV Network, Rich Roll, Ultramarathoner and Author of  Finding Ultra and Taylor McPartland of FilmBreak.
Further World and US premieres to still screen include: Walk, Talk, Dance, Sing; No Daylight; Hooked; Healing my Sister:Detox; AMCHI; Dancing With Thoreau; E-Motion; Hope to Heal:The Diagnostic Maps.  Los Angeles Premieres: Love Bomb; Hard Way Home, Freedom from Choice; The Hill; No Evidence of Disease. The Starfish Throwers. And special screening of When My Sorrow Died The Legend of Armen Ra with Armen at the screening.
Wrapping up the weekend will be the Closing Night Gala at the Historic Bay Club, beginning at 6pm on Sunday September 21st. Awareness will be honoring The David Lynch Foundation, The Better U Foundation founded by Jim Carrey and two yoga teachers from Heal One World, Awareness' non-profit that provides inner city preventative health care including yoga, tai chi and meditation. Also welcoming John Raatz, co-founder of GATE as a special guest and honoree. Tickets are still available. Please visit: https://store.healoneworld.com/ProductDetails.asp?ProductCode=2014GALA
The full schedule is available here:
http://awarenessfilmfestival2014.sched.org/
Now in its fifth year, the Awareness Film Festival continues to make a larger impact, with many success stories of bringing to light urgent issues in today's society. The festival takes place over 10 days this year and around the greater Los Angeles area. Themes outlined this year include: green and eco-friendly living, homelessness, mental illness, marijuana policy, health stories, sustainability of the worlds resources, world hunger, and current events within our society. The film presentations will be accompanied by filmmaker Q&A's, with talent in attendance.  There is a Gala night on September 21, 2014, International Day of Peace, honoring the David Lynch Foundation, Better U Foundation and teacher for the charity Heal One World
This year the festival will be hosted at a variety of established venues, including the James Bridges Theater, Aero Theatre, Santa Monica Bay Historic Woman's Club and the Promenade Playhouse;  Festival prices range from free panels and select free screenings, $12 for individual presale tickets, $15 at the door, an all-access pass of $89, to $195 for VIP festival passes.
All proceeds from the Awareness Film Festival benefit the non-profit organization 501(c) 3 Heal One World healoneworld.org. This is a Los Angeles-based charity that offers yoga, tai chi and alternative treatments to members of low-income and underserved demographic groups. Heal One World seeks to educate people and provide them access to preventative health care, integrative health modalities, natural non-invasive treatments, and self-help techniques for the body, mind and soul. In 2012 & 2013 Great Nonprofits rated it as a top nonprofit organization. 
Heal One World organized the highly successful Zen Den at Sundance Film Festival 2014, where celebrities and filmmakers were treated to holistic treatments and yoga/tai chi classes offered amidst the chaos on Main Street in Park City. Zen Den will be represented again during the Awareness Film Festival in Santa Monica for filmmakers and film fans alike. Zenden.us