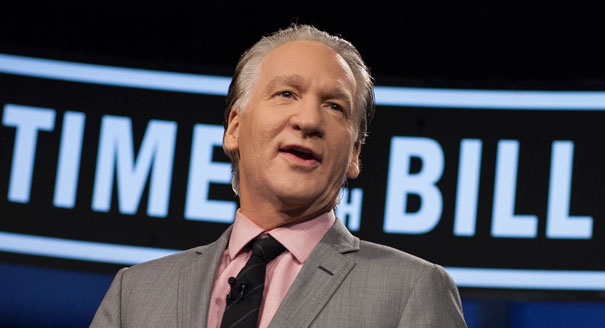 REAL TIME WITH BILL MAHER returns from hiatus and resumes its 12th season with a live edition, presented from Sidney Harman Hall in Washington, D.C. at a special time, on FRIDAY, SEPT. 12 (9:00-10:00 p.m. live ET/tape-delayed PT), exclusively on HBO. Allowing Maher to offer his unique perspective on contemporary issues, the show includes an opening monologue, roundtable discussions with panelists, and interviews with guests. House Minority Leader Nancy Pelosi is the top-of-show interview guest. Comedian Jerry Seinfeld is the mid-show interview guest. The roundtable guests are former Miss. Gov. Haley Barbour, former Utah Gov. Jon Huntsman and journalist Andrea Mitchell.
In this week's show, Maher will also reveal the "winning loser" of his season-long "Flip a District" segment, which has invited viewers to nominate their current elected representative to be voted out of office.
This edition of REAL TIME is followed immediately by the debut of the live standup special "Bill Maher: Live from D.C." (10:00-11:00 p.m. live ET/tape-delayed PT). Presented from the Warner Theatre, Maher's tenth solo special on the network is expected to cover such topics as: the midterm elections, income inequality, the Republican psyche, a Trump lawsuit, why the Pope is an atheist and why tattoos are stupid.
HBO has renewed REAL TIME WITH BILL MAHER for a 13th season of 35 editions, to begin in Jan. 2015.