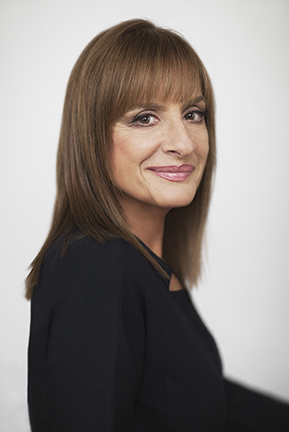 Two-time Tony® Award winner and Emmy® nominee Patti LuPone (American Horror Story, Life Goes On, Evita, Gypsy) is signing on as a guest star on the second season of the hit SHOWTIME drama series PENNY DREADFUL. The stage legend will play a mysterious character of great importance in Vanessa's (Eva Green) past. In addition, award-winning British actors Helen McCrory (Harry Potter and the Deathly Hallows, As You Like It, Medea), and Simon Russell Beale (MI-5, Uncle Vanya, King Lear) have been upped to series regulars. McCrory returns as Evelyn Poole (a.k.a. Madame Kali), the seductive spiritualist who will pose a unique threat to our protagonists this season, along with Beale, who is back as eccentric Egyptologist Ferdinand Lyle.
Production on the second season's 10 episodes, written by John Logan, will begin in September in Dublin, Ireland for a 2015 debut on the network.
Cast members McCrory and Beale will be joined by a wealth of new guest stars this season. In addition to LuPone, Tony Award winner Douglas Hodge (La Cages aux Folles, Robin Hood) signs on as Bartholomew Rusk, an intense Scotland Yard investigator on the hunt to discover who is responsible for the terrible murders that have been plaguing London. Sarah Greene (The Guard, Vikings) will play Hecate, Poole's powerful daughter and Jonny Beauchamp (How To Make It In America, Stonewall) will portray a young man with a singular past.
PENNY DREADFUL is a frightening psychological thriller created, written and executive produced by three-time Oscar® nominee John Logan (Hugo, The Aviator, Gladiator) and executive produced by Logan's Desert Wolf Productions, along with Oscar winner Sam Mendes (American Beauty, Skyfall) and Pippa Harris (Revolutionary Road, Call The Midwife), both of Neal Street. The cast includes Josh Hartnett (Black Hawk Down), Timothy Dalton (The Living Daylights) and Eva Green (Casino Royale, Dark Shadows). Reeve Carney (Spider Man: Turn Off the Dark, The Tempest), Rory Kinnear (Skyfall, Othello, Hamlet), Billie Piper (Doctor Who), Danny Sapani (Trance) and Harry Treadaway (The Lone Ranger) also star.